Wellness Hideaways at Beloved Playa Mujeres
Whether you seek yoga, meditation, or simply love a nap-inducing massage, our wellness experiences at Beloved Playa Mujeres bring a sense of serenity to your couple's escape. Find out more of what we have to help you fully relax...
Few things in life could be as reinvigorating as a week by the beach in a place that is secluded, yet not isolated, with all the little luxuries you need for a couples only escape. Brimming with uplifting experiences for calm and tranquility, Beloved Playa Mujeres gives you both the chance to really... truly... get away.
What does wellness mean at Beloved Playa Mujeres?
Wellness is a state of being healthy in body and mind, an absolute necessity if we want to live a life of the best quality. At Beloved Playa Mujeres, we have detailed wonderful services and amenities so you can give in to full wellness on your next couple's escape at our boutique hotel just north of Cancun.
Wellness Week, an included retreat
For wellness aficionados of any level, Beloved Playa Mujeres features Wellness Week. This four-day mini retreat will take place three times in 2020, boasting an extensive program that perfectly fits to help you rewind, rekindle, and enjoy a higher state of wellbeing alongside sunshine and white sand beaches. A blend of bespoke service, gourmet dining, spa workshops, and dramatic theme nights bring an unforgettable experience to your couples only escape. Best of all, the entire Wellness Week itinerary is all included in your stay! Click here for more information on upcoming dates.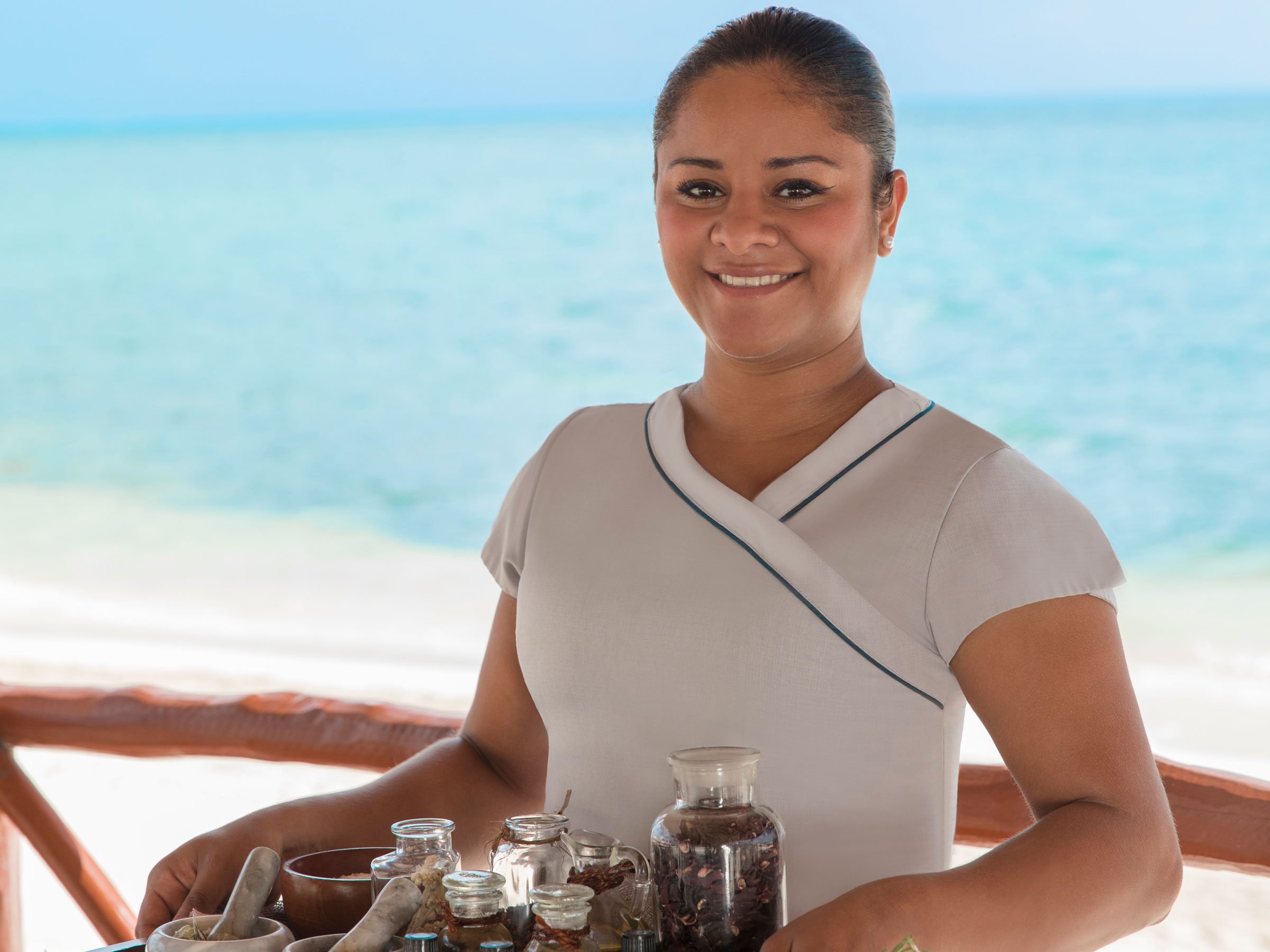 Pairing a romantic getaway with some meditation, beach yoga, and health-focused activities like botanical workshops by the Caribbean Sea creates a tailored experience for you both to enjoy, so bring your special someone for a memorable retreat within a retreat at our boutique beach hotel.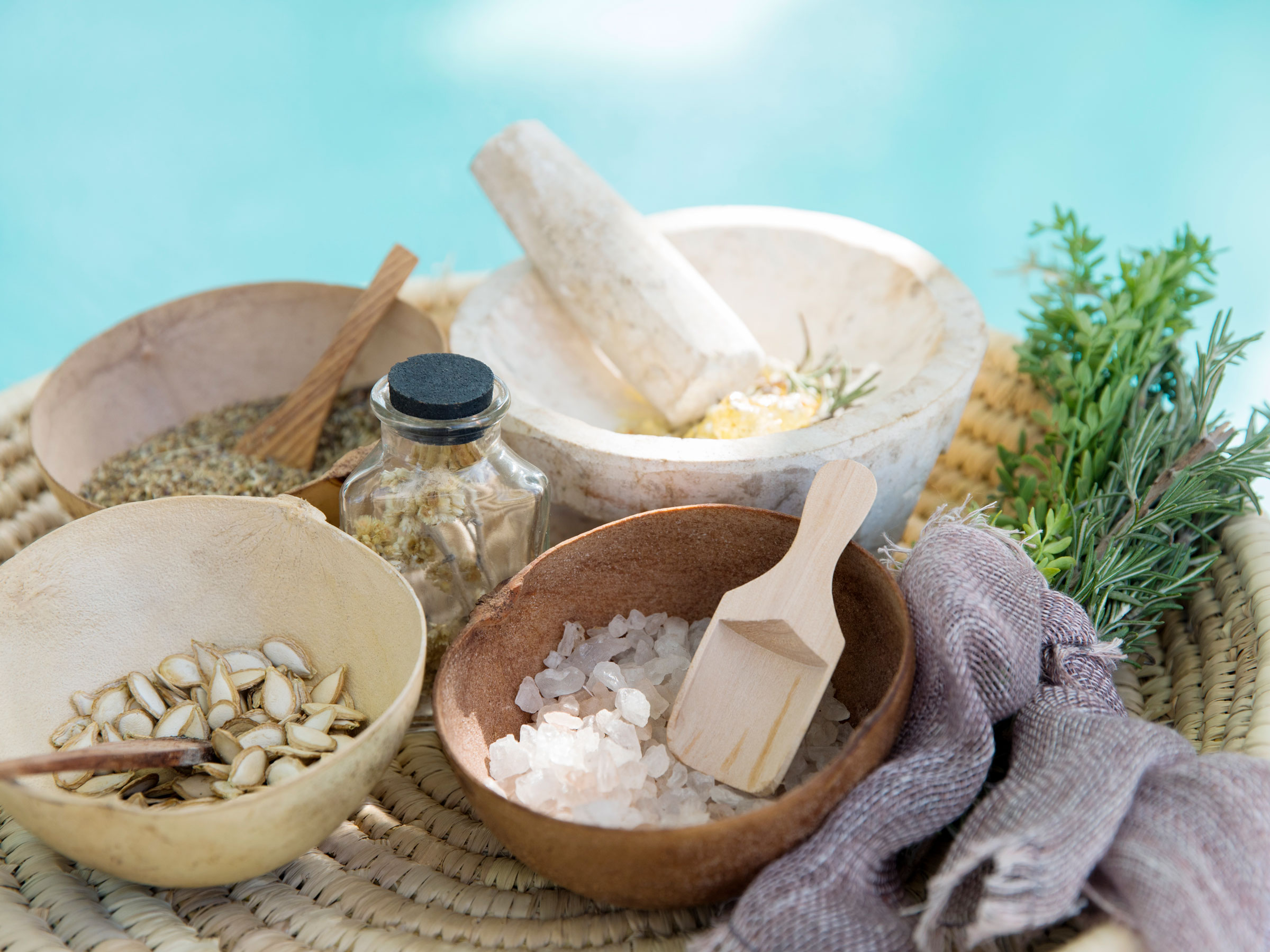 The Beloved Spa: a temple of relaxation
Spend each day of your romantic vacation on our sunbathed Caribbean coastline, then drift into zen in our relaxation temple: The Beloved Spa. Here, a guided hydrotherapy ritual comes included with each stay, and you can indulge in our extensive menu of original treatments and therapies for a luxuriating spa day alone or to be shared with that special someone.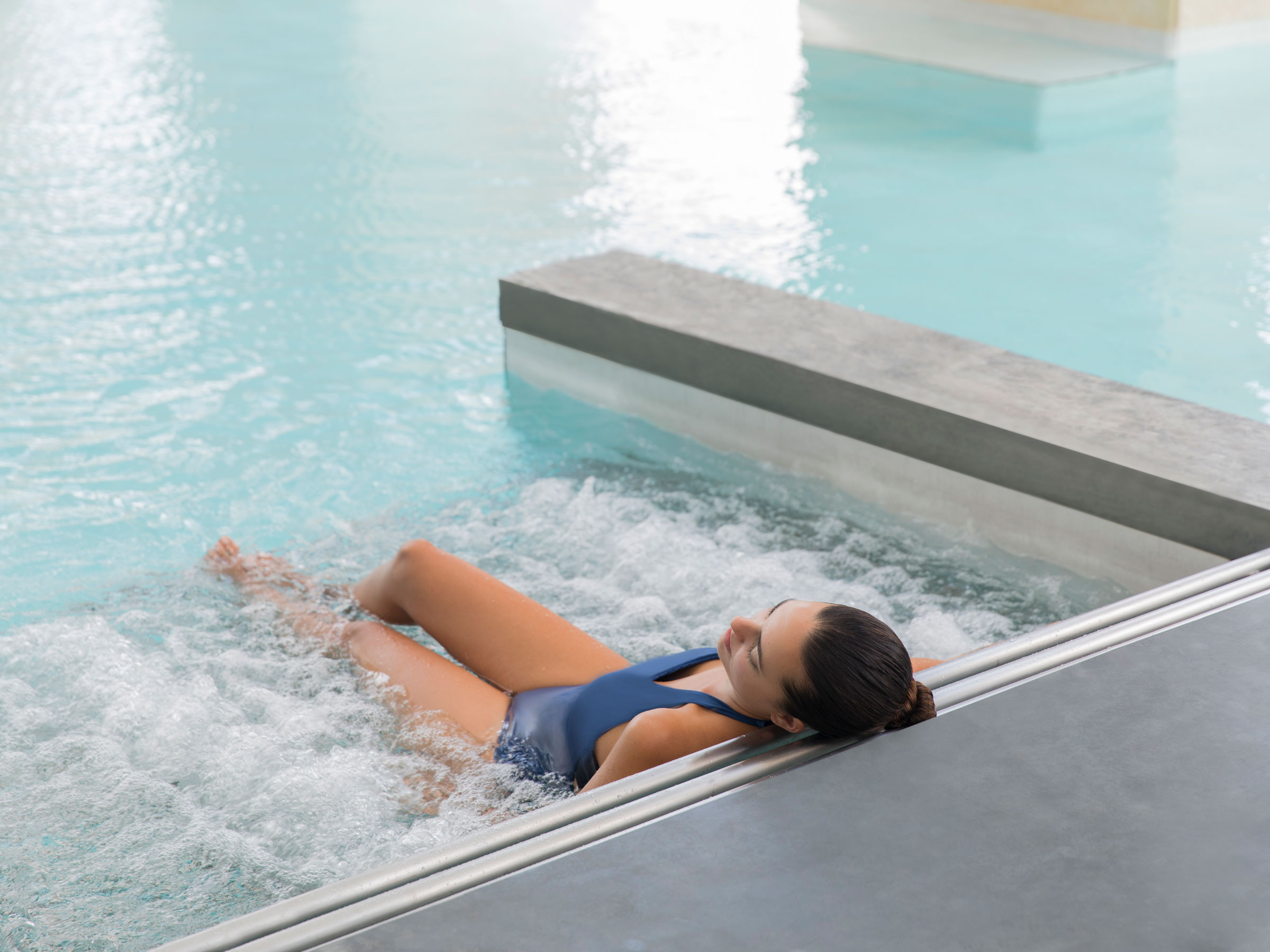 For even more luxury, reserve your couples only retreat in one of our tropical-chic "Casita" suites situated just steps away from the calming Caribbean Sea.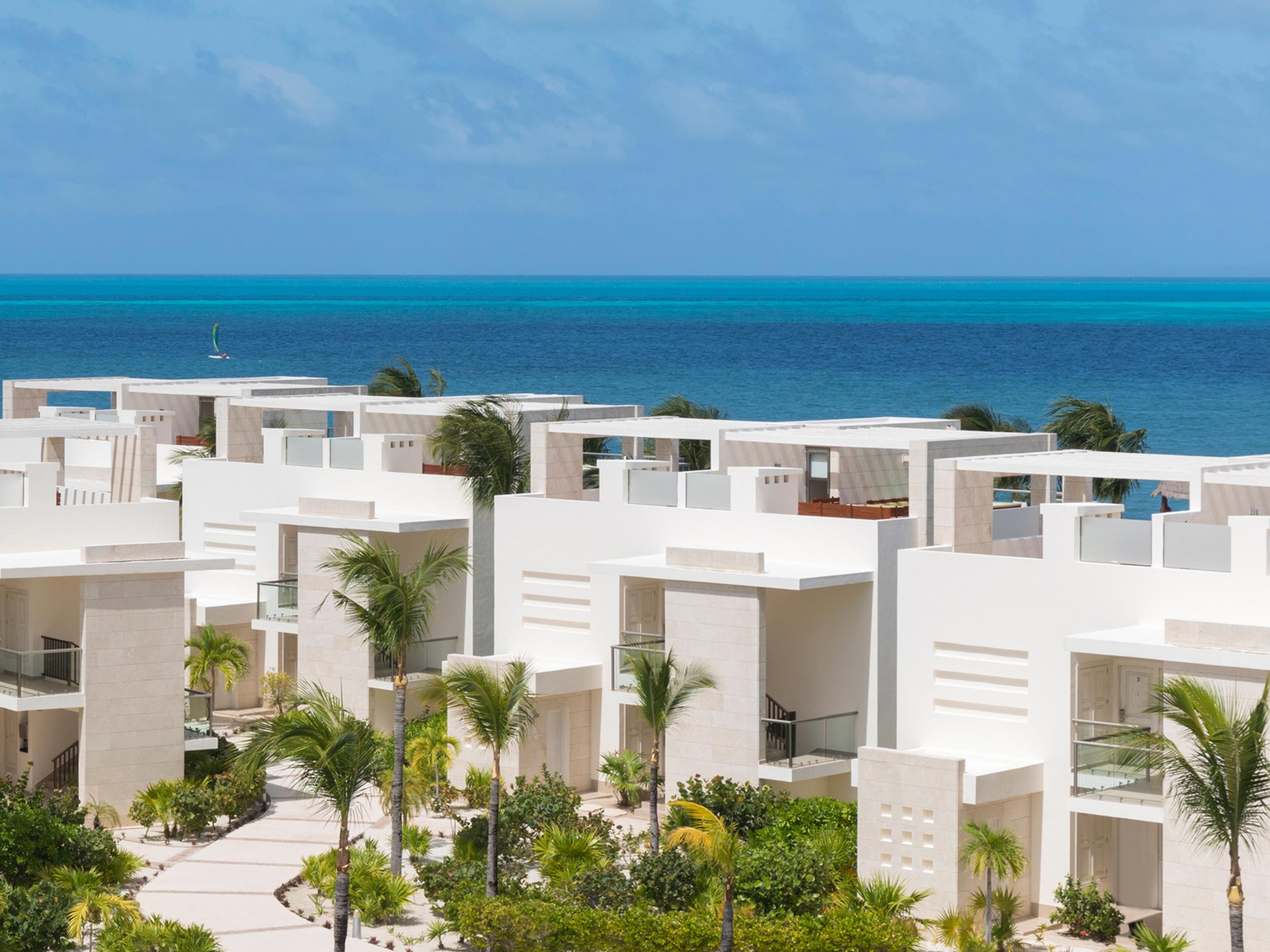 All-day wellness at Beloved Playa Mujeres
Begin each day in this All Inclusive haven with an appetizing breakfast in bed or at our delicious restaurants, then reconnect with your inner selves through a yoga or meditation session. Serene tropical pool areas let you cool off from the Caribbean sun during the daytime, and romantic gourmet restaurants await you each evening for date nights under the stars. Our menus feature a selection of healthy and vegetarian options, while our chefs are eager to prepare meals tailored to your dietary requests.
From your suite to the beach, each detail at Beloved Playa Mujeres has been curated so you and your special someone can give in fully and easily to wellness.
---
Tags: wellness week, luxury
Other Articles you may like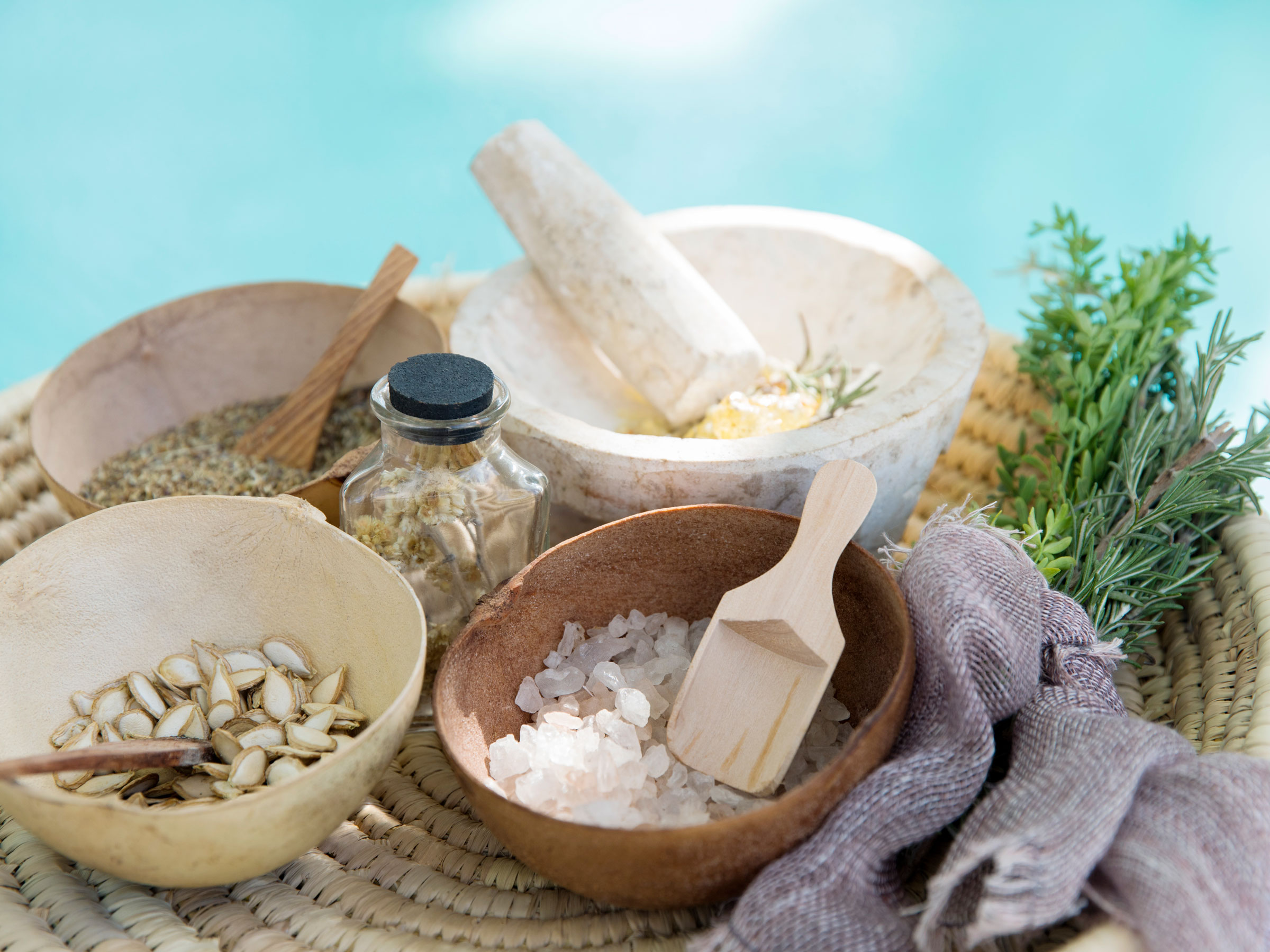 6 Spa Treatments You Should Try For The Best Luxury Resort Vacation
Check out some of the best spa treatments and rituals for couples to enjoy in their All Inclusive vacation in Playa Mujeres.
Read more