There are many different places that couples can visit in the Mexican Caribbean. However, there are some unique hideaways for couples only that create an ambiance that goes beyond all else to ensure that your romantic ideas turn into real memories that you can share together.
Follow along with this complete guide that will take you on a tour of the best couples only resort in Playa Mujeres. Here we will show you what makes this intimate paradise so spectacular and why it has such a high ranking as the top place to stay for couples.
Are you ready to discover the best resort for your couples only experiences?
The Best Couples only Resort in the Mexican Caribbean
The best couples only resort in Playa Mujeres and the Mexican Caribbean is Beloved Playa Mujeres. How do we know that?
Because Tripadvisors Travelers Choice 2022 Best of the Best Awards, which is a recognition selected directly by previous guests, gave Beloved Playa Mujeres a top ranking among the top 1% as one of the best places to stay in Mexico.
Have every detail catered to your love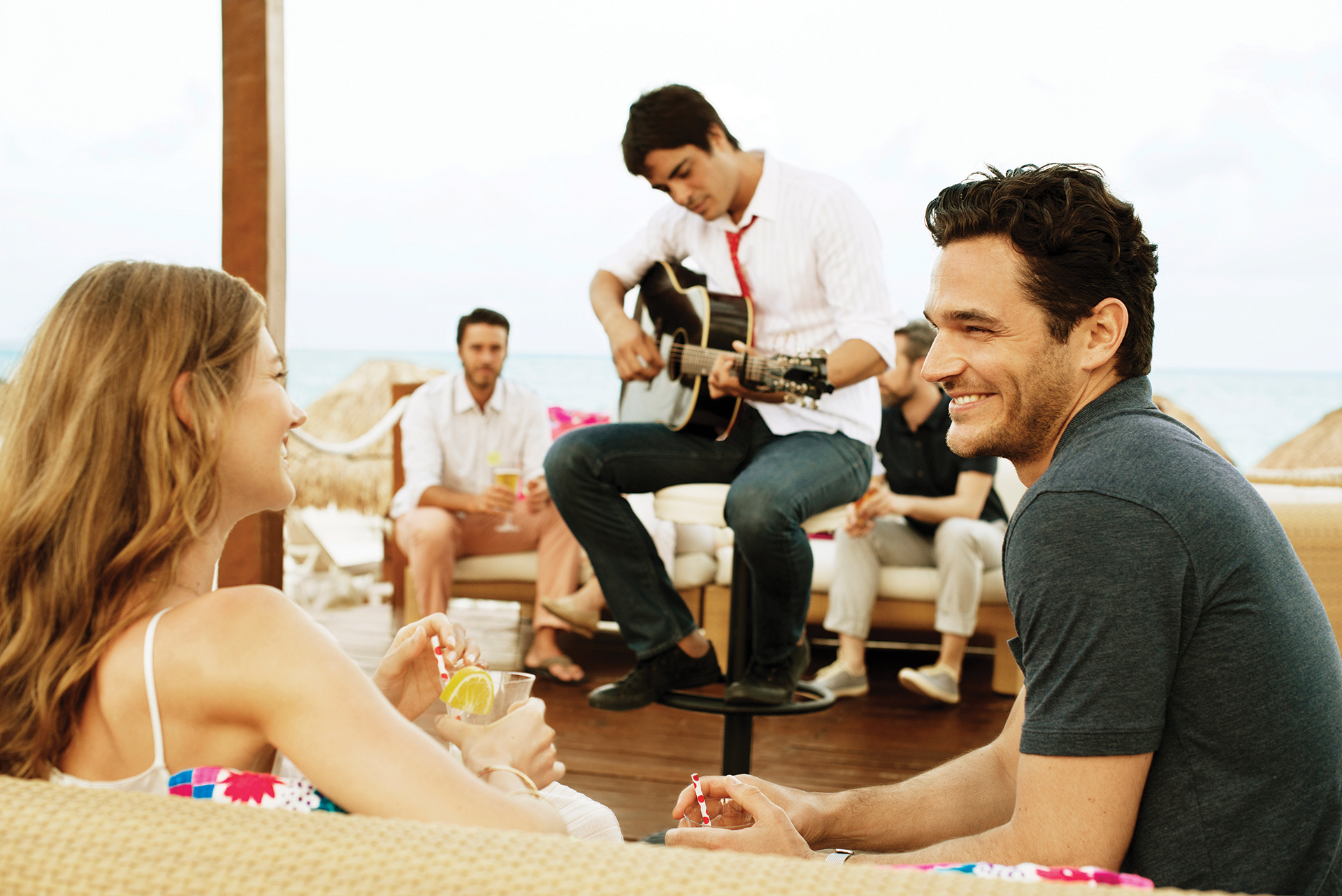 What exactly does it mean to visit a couples only retreat instead of an adults only or all ages escape?
Well, in a tropical getaway that has been designed exclusively for couples you can experience the perfect ambiance for your love through private hideaways, dedicated wellness, thoughtful romantic touches, and the intimate ambiance that you both deserve.
Renew your mind body and soul
Something else that makes Beloved Playa Mujeres a romantic vacation spot to remember is the world class spa facilities and a keen focus on healthy living throughout your stay.
With incredible couples treatments and therapies, you are immersed in an environment that encourages you both to be the best version of yourselves.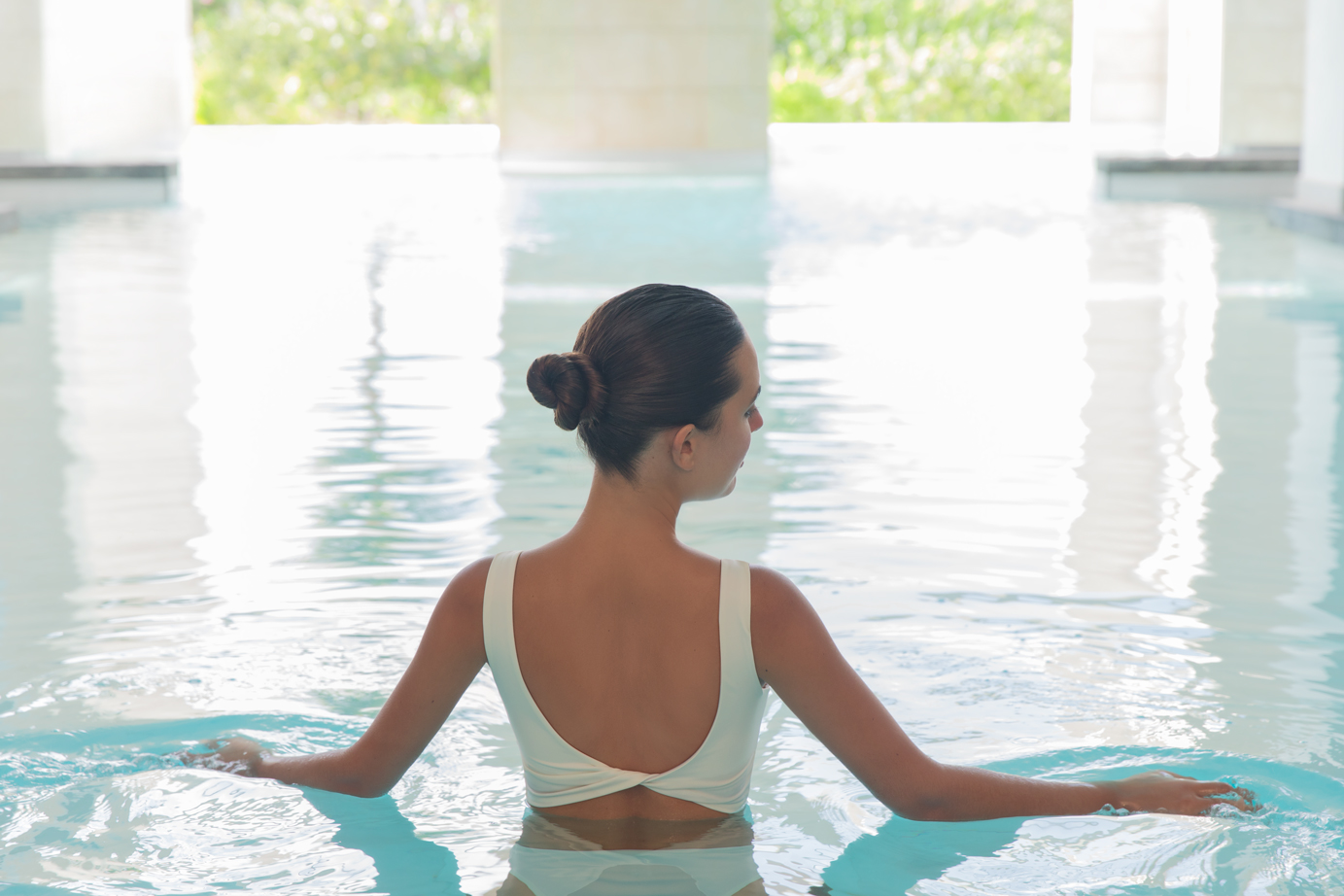 Beloved Playa Mujeres
From among millions of options, Tripadvisors Travelers Choice 2023 Best of the Best Awards recognized Beloved Playa Mujeres in the top 1% of three very exclusive categories. From within these, this exquisite hotel gained the following highly esteemed rankings:
#6 All Inclusive - Mexico
#7 Luxury - Mexico
#8 Top Hotels - Mexico
If you are already planning a getaway with that special someone then the perfect hotel awaits you here in Beloved Playa Mujeres. This Luxurious getaway is an enveloping vacation for couples like no other and these recognitions together make this haven of relaxation the best romantic paradise for couples only.
Couples Only Exclusivity
In a couples only retreat you can enjoy a host of luxurious inclusions. Just a few of these may include:
Expansive suites

Secluded beaches

Romantic Restaurants

Bespoke Service

And much more!
The entire property from the amenities even the type of service that you receive, has been carefully designed to enhance the time you share as a couple, to create Extraordinary Moments together, and to focus solely on your love for each other. In short, a couples only resort is the ultimate haven for your love!
Wellness For Your Love
Some healthy experiences you should definitely try out together to enhance your romantic vacation include:
Agua Viva Hydrotherapy Circuit

Couples Massages

Authentic Mayan Rituals

Yoga by the Beach

State of the art fitness center
This focus on wellbeing allows you not only to feel sincere serenity and inner peace but to find a sense of tranquility that allows you to enjoy your time with your partner even more. Through mindfulness, self care and continuous love for each other throughout your intimate journey, Beloved Playa Mujeres will prove itself to be the best resort for your romance and renewal.
Whether you are looking for a romantic getaway, a place to celebrate your honeymoon, or a relaxing spot to enjoy your anniversary, a wonderful time awaits you in the best couples only resort in the Mexican Caribbean.
Create magical memories with your partner as you explore the long winding beaches, enjoy each moment with your loved one as you immerse yourselves in an ambiance of romance, and indulge your senses together in an exclusive atmosphere of quiet elegance, enchanting details, and infinite relaxation.
The best getaway with your partner is in Beloved Playa Mujeres!