Come And Celebrate The Month of Wellness in Beloved Playa Mujeres
Take a look at the month of wellness and how you can celebrate this occasion during your couples only retreat in Beloved Playa Mujeres.
Have you heard about the wellness month? August is a time dedicated to your wellbeing wherever you are for a healthy mind, body, and soul. This is the moment to take some time away for yourselves and really focus on self care and productive routines that can help you be the best version of yourselves.
In line with this, Beloved Playa Mujeres is a hotel that is dedicated not just to your romance but also to couples' wellness. With this in mind, we are going to dive into the definition of wellness along with an explanation of this celebration, and a list of great ways that you can celebrate the month of wellness for your next vacation.
What does "wellness" really mean?
Wellness in simple terms is defined as being well. However, in recent years, this term has come to mean so much more. The Global Wellness Institute explains wellness as being the active pursuit of both activities and lifestyle that lead to a healthy state of being. What this means is that to attain wellness, you have to make choices and actions that will enhance your overall wellbeing.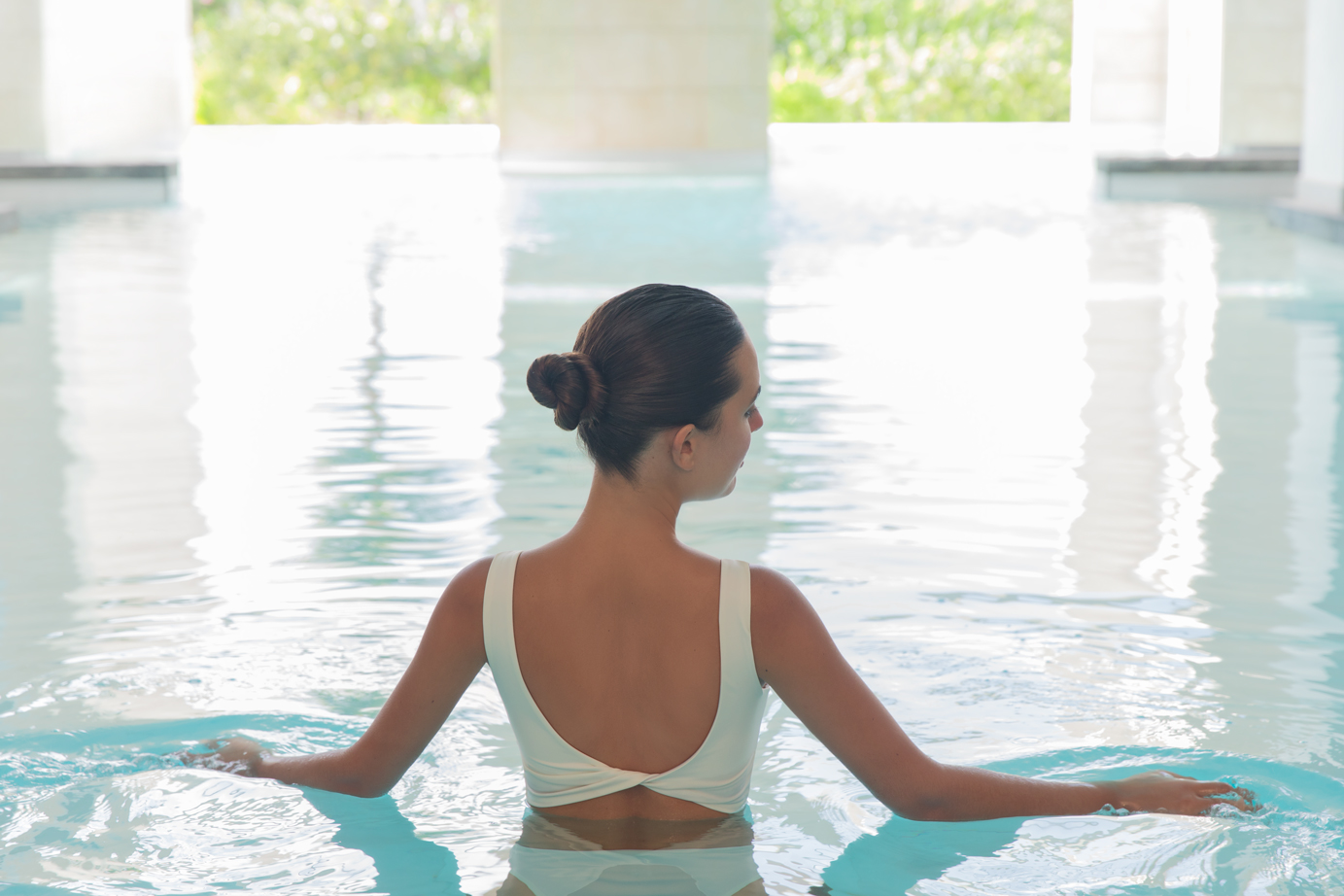 This applies to all aspects of your life whether that be your professional lifestyle, time with your partner, dietary habits, daily routines, physiological care, social health, and emotional understanding.
By caring for every aspect of ourselves we can foster not just sufficient recovery but something even better. Whilst medical care attends to the problem, wellness care is all about exceeding your neutral state, improving your life, preventative measures, and reaching your optimal state of wellbeing.
What is national wellness month?
Like many celebrations, national wellness month started out small. Founded in 2018, this yearly celebration is a time that has been dedicated to encouraging everyone to learn new habits and connect with each other in a way that will transform their lives for the better.
Whilst this reminder is only 31 days long, the idea is that by taking a single month to find a lifestyle that benefits your wellbeing, you can start to experience a better being and begin to build on what you have learned for a prolonged and more enjoyable future.
6 ways to celebrate wellness on vacation
So how are you going to make the most of this month of wellness? Come and take a look at our list of the top wellness activities that you can enjoy during your tropical vacation in the Caribbean.
Healthy eating
We would not expect a car to run at its top performance if we used the wrong fuel. Likewise, our bodies need the right kind of nutrition and sustenance in order for our bodies to reach their maximum potential. In the restaurants of Beloved Playa Mujeres, you can be assured that there are options that will suit both your tastes and your needs for a month full of healthy eating.
Indulge in the spa
The Beloved Spa is a paradise of pampering and refreshing rejuvenation. Here you can treat your senses to a world of serenity through couples massages, ancient rituals, relaxing therapies, and tantalizing treatments of tranquility. With a focus on your mind, soul, and body, this is a place where you can really find wellness.
Drink more water
It has been said so many times before but it continues to be worthy of repetition. Since we are made up of 50-70% water we need this vital resource not just to survive but to thrive. Studies show drinking water is linked with our longevity and when you are sitting on the hot sands of Playa Mujeres there is nothing better than a refreshing glass of water.
Get some exercise
There are many different ways that you can get your heart pumping and get yourself moving. This could be something as simple as a stroll through the grounds of your resort, a bike ride, or a swim in the pool or ocean. However, in Beloved Playa there is also a state of the art fitness center for you to enjoy with all the equipment you need for your preferred style of exercise.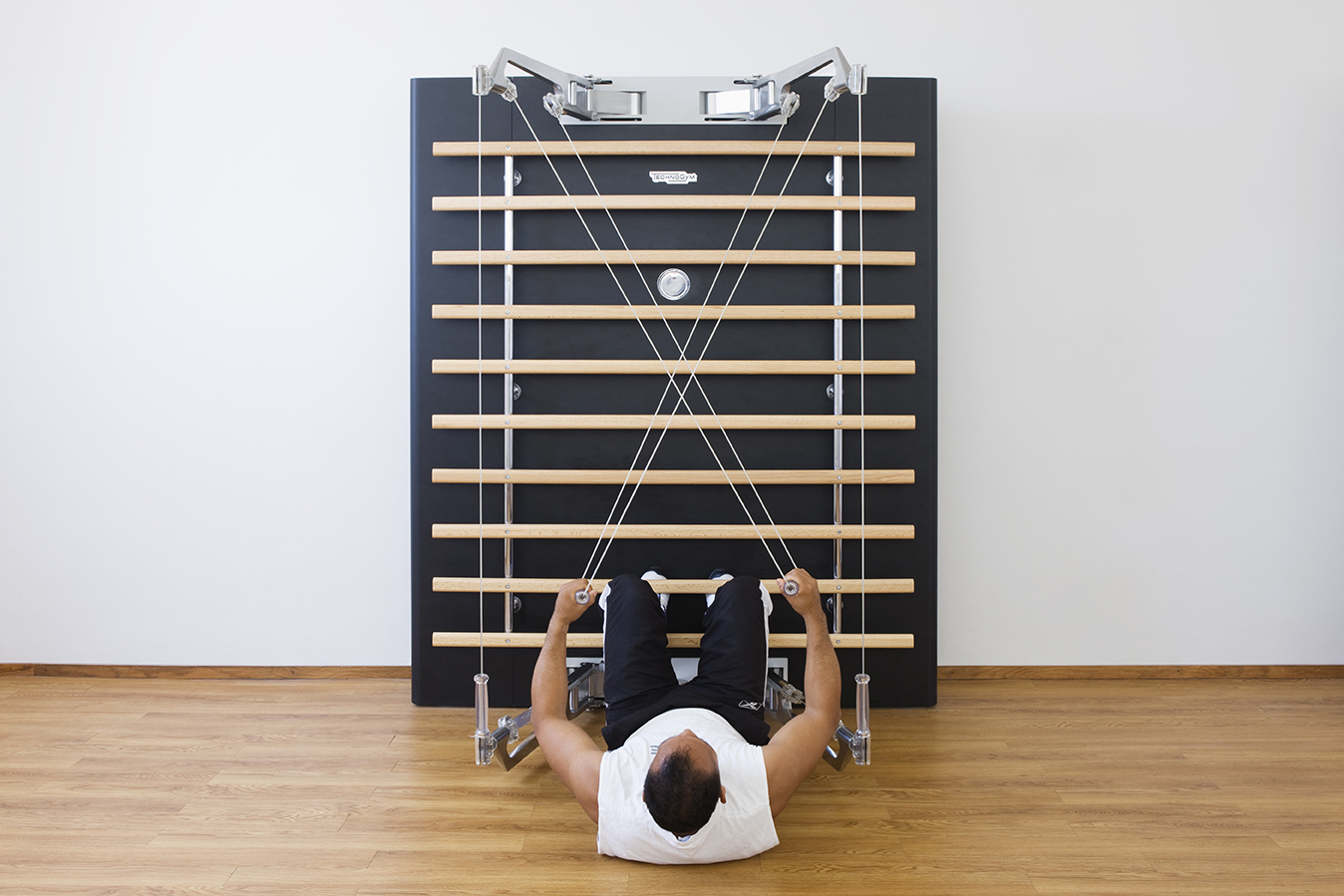 Immerse in the outdoors
Being outside, especially in the beautiful tropical setting of Playa Mujeres, is good for both our physical health and our mental wellbeing. In fact, just being in the outdoor ambiance has been linked to lower stress levels, strengthening our minds,s and increasing our ability to focus. Head outside and spend some time by the ocean, explore the surrounding palm groves, breath in that coastal air, and enjoy some outdoor activities.
Spend time with your beloved
Social wellbeing is another important facet of our health. Take some time to truly connect with the person you hold dear, generously give to them, and share in loving moments of romance and appreciation and you will enhance your relationship and find new ways to interact in an intimate and caring manner.
Rest and relaxation
A good night's rest is like gold in our pockets these days. With busy lives and strenuous routines, it can be hard to get the sleep and recovery we truly need. It is worth making time for however for your wellness and when you lay in the comfort of your relaxing suite in the Caribbean, you will find the perfect setting to turn off your alarm and let yourself get some real rest.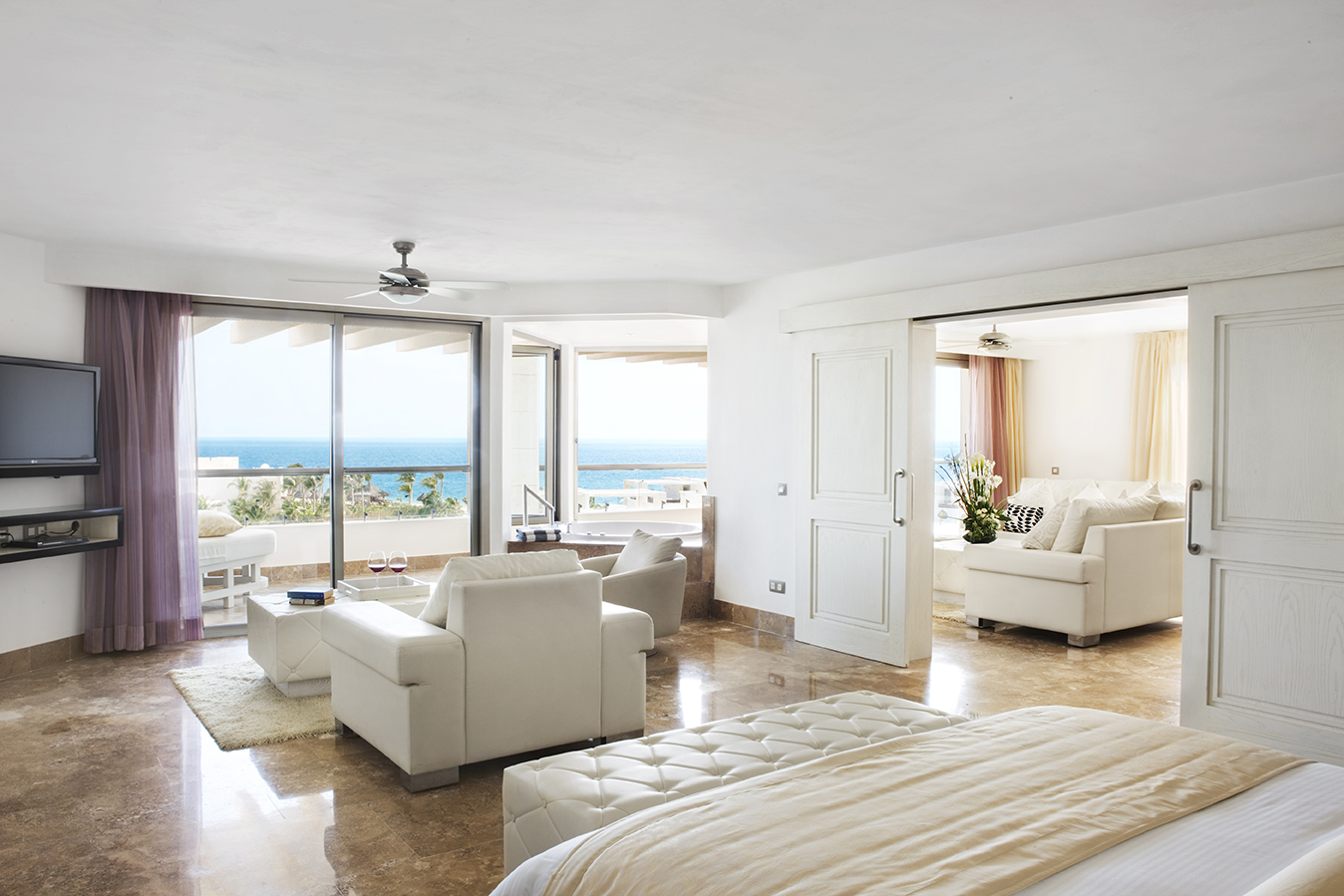 Explore the ultimate wellness retreat
Whether you are beginning your journey to wellness or want to continue the good practices that you have already put into place for a better life, Beloved Playa Mujeres is the top spot for you and your partner to indulge in wellness together.
As a luxury hotel for couples only with a focus on wellness, this retreat will allow you to create new and improved habits for a lifestyle that promotes your longevity and happiness. You can be assured of an amazing time since Beloved Playa Mujeres has been awarded as one of the Top Hotels in Mexico in the Travelers' Choice Best of the Best 2023 and has received similar recognitions for the best All Inclusive and best luxury hotel in the country.
Being in the top 1% of hotels in Mexico, with the ideal distinctions that make it perfect for your love and wellbeing, this is indeed the ultimate retreat for your to celebrate a month of wellness. Once you spend a relaxing month here where you enhance your mind, body, and soul, you can use it as a stepping stone to a brighter and better future together.
---
Tags: Beloved Playa Mujeres, Wellness and healthy living in Playa Mujeres
Other Articles you may like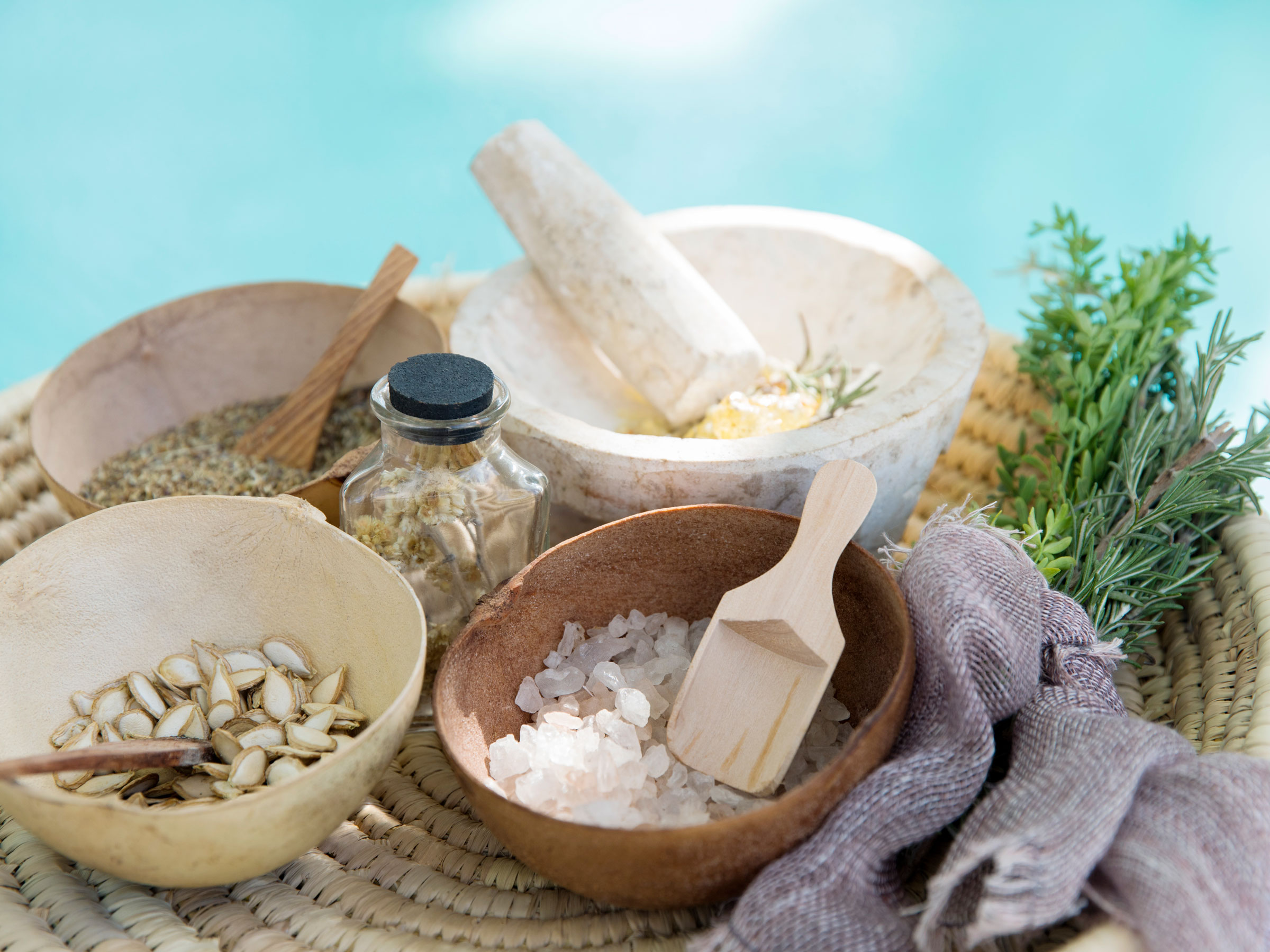 6 Spa Treatments You Should Try For The Best Luxury Resort Vacation
Check out some of the best spa treatments and rituals for couples to enjoy in their All Inclusive vacation in Playa Mujeres.
Read more