Do You Know What to Read During a Beach Vacation?
Have a look at our walkthrough for beach readers so you can pick out the perfect vacation book for your upcoming relaxation on the beach.
Since 1990 there has been a category of books that have been termed as "beach reads" due to their summertime publishing and then later for their suitability for an excellent relaxing read by the beach.
But what are these books and what makes them suitable for tropical vacation reading? What type of book should you bring along for your next All Inclusive retreat?
Follow along with us and discover what to read during your beach vacation and how to make the most of your book discoveries whilst soaking up the sun on the golden sands of your ideal Caribbean destination.
What makes a book suitable for beach reading?
Many people think that beach reads are just basic books without much stimulus or intellectual bracing and whilst this can at times be true this is not always the case. In fact, beach reading is quite a diverse genre that though focused on summer relaxation and restful unwinds, can accommodate most reader preferences.
Let us examine some of the attributes that make up a great book to read in the sun.
Fun loving
You are on vacation, the book you are reading therefore should also feel like a vacation into a fun world that you enjoy. Whilst you at times may enjoy something slightly more psychologically complex or historically accurate, this is a time for you to feel at ease and enjoy something light hearted and possibly even silly.
Do not be afraid to let your imagination run wild as you dive into a story that makes you smile with each turn of the page.
Gripping story
A beach read does not have to be dull. On the contrary, you could choose a book that keeps you wanting to see what happens next. For some, what to read on the beach might ideally be a mystery or thriller book due to its constant twists and turns that keep you wanting to know more.
Whatever your preference, the story should be exciting and the characters should be interesting enough to captivate your attention. Just make sure that you choose a reading spot in the shade in case you get too caught up in the book.
Low stakes
Sometimes you might also consider a book where the characters do not really have much to lose. This is the perfect anxiety free story where you can dive in without concern for what happens. This is not always a "gripping" story in the same way that a mystery might be but it can keep you reading as you get caught up in the characters and it can make for a very relaxing time by the beach.
These sorts of stories may have family secrets and outlandish drama but really, it is not the end of the world no matter what happens and by the end of the story you can just feel rested and refreshed.
Summer setting
When you are laying back on the endless sands in the infinite Caribbean sunshine, you already have a summer ambiance that can make your book come alive. Try and pick a story that makes the most of the summer vibes and tropical surroundings so that you can feel like you are really in the story.
Another option to consider is something ocean related since you are going to be hearing the coastal noises and soft ocean rhythm of the waves coming in and out as you enjoy a good read.
Romance
If you are staying in the Caribbean at a couples only hotel like Beloved Playa Mujeres, you may consider the ideal book to read by the beach to be something that immerses you in romance. These books are often lighthearted, and gripping due to the romantic tensions, low stakes, and fun loving making them tick all the right boxes for a great beach read.
You might also want to consider reading a book with the one you love. Couples' reading can be a wonderful vacation activity for you to enjoy together and once you finish reading for the day, you can both take some time to discuss the book over dinner. This adds not just to your reading experience but also to the romantic vacation time that you have together.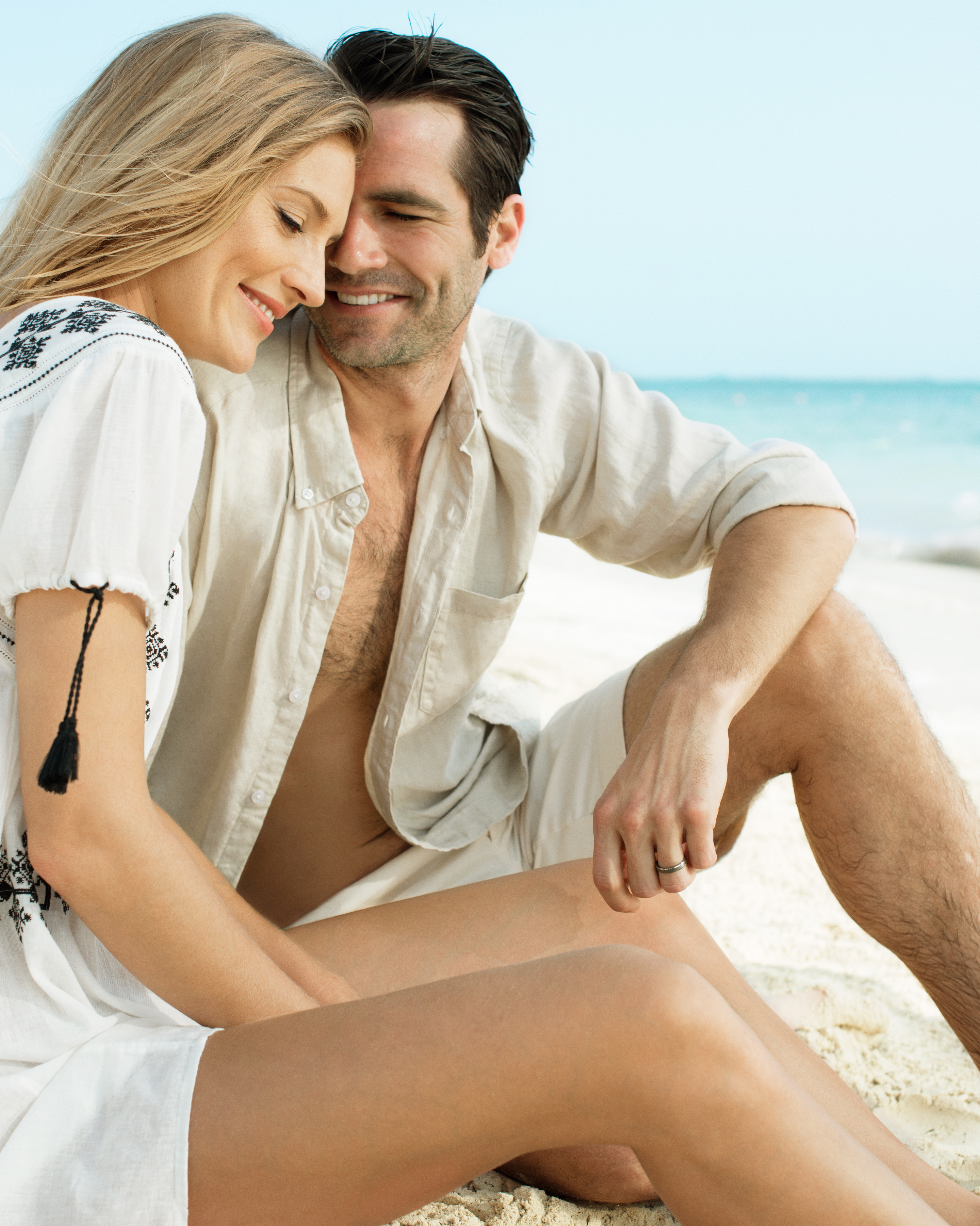 Happy endings
Lastly, try and pick a book that you think will end well. Romance stories are often a safe choice due to their constant indulgence in happy endings however you should probably check out the author and see what sorts of stories they like to write so that you can try and choose something that will leave you feeling great at the end of the book.
Choose the right book for your beach vacation
When looking at what to read during a beach vacation it is important to remember that it is all about enjoying a satisfying story by the beach and making the most of your beachfront vacation with a great book. Though we recommend following the types of stories outlined in this article for a fantastic story in the sun, your book should be something that you enjoy and that matches your inclinations.
May you find an amazing book for your Caribbean getaway by choosing something that exemplifies the attributes we have laid out for an ideal beach read along with your own book preferences and may you have an excellent couples vacation as a result.
---
Tags: Caribbean travel tips, Beloved Playa Mujeres
Other Articles you may like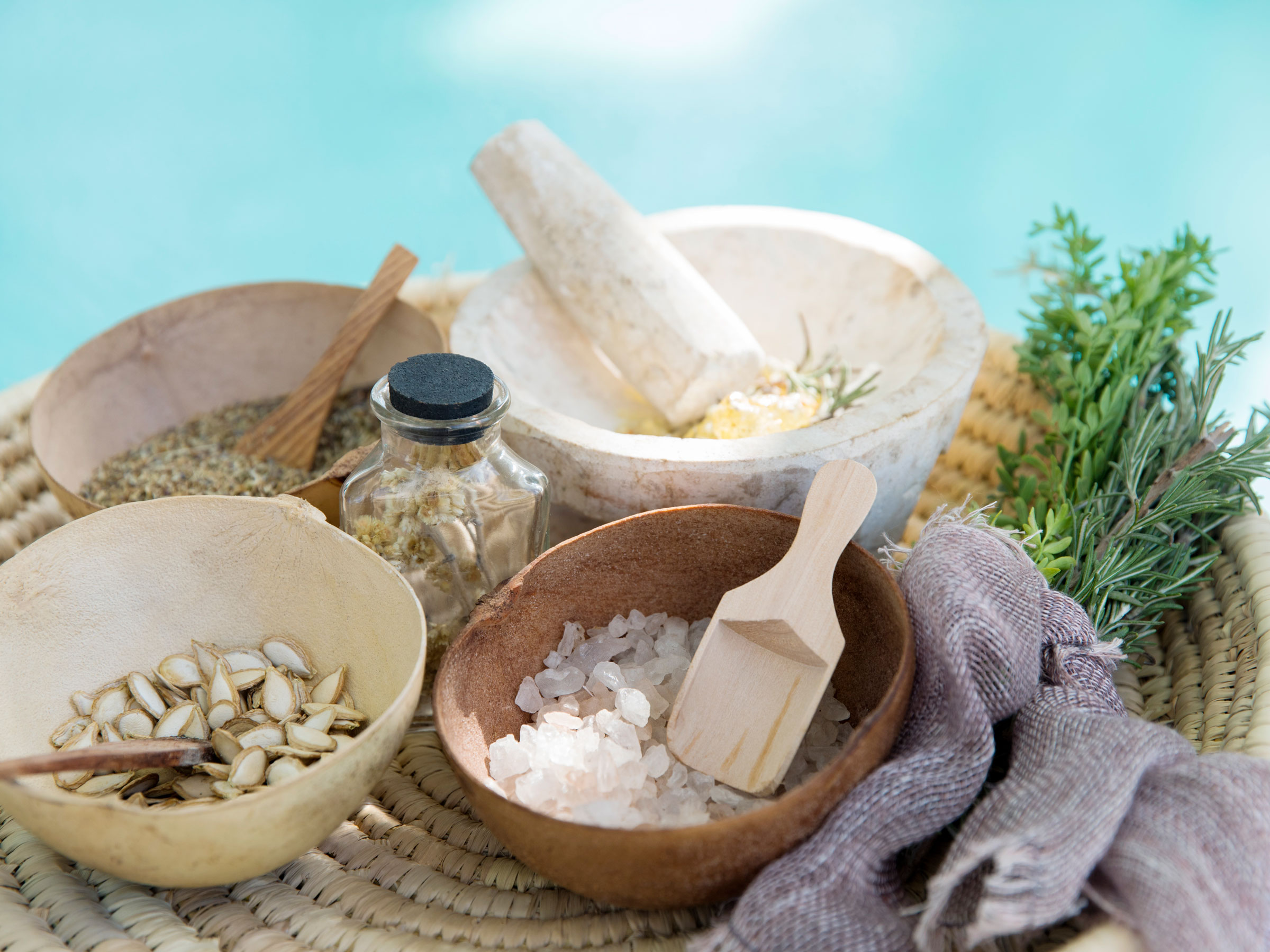 6 Spa Treatments You Should Try For The Best Luxury Resort Vacation
Check out some of the best spa treatments and rituals for couples to enjoy in their All Inclusive vacation in Playa Mujeres.
Read more