Discover The Best Mocktails And Non-alcoholic Drinks That You Should Try in Mexico
Want some tropical beverages to refresh your soul without alcohol? Come and see our list of the best Mexican drinks and mocktails for your vacation.
One of the best things about going on vacation to a tropical destination is enjoying Caribbean cocktails and having the drinks become as constant as the sunshine around you. But what if you are trying to lose weight or are trying to steer clear of alcoholic beverages? What then?
Whilst Mexico may be famous for its tequila and other alcoholic delicacies, you may be happy to hear that there is also a whole range of Mexican mocktails and non alcoholic beverages for you to try during your next Cancun vacation.
Note that some alcoholic versions of the more traditional drinks may exist but we are focusing just on the non alcoholic versions for this article. Come along and take a look at some of the refreshments that you can look out for in Mexico.
Caribbean Punch
Starting off sweet and fruity you have the famed Caribbean Punch. Whilst the traditional version may include Pineapple, grenadine, lime, orange, and passion fruit, there are an almost limitless variety of fruit punches for you to try that are both tropical and refreshing. Some versions could even be classed as a non alcoholic type of sangria.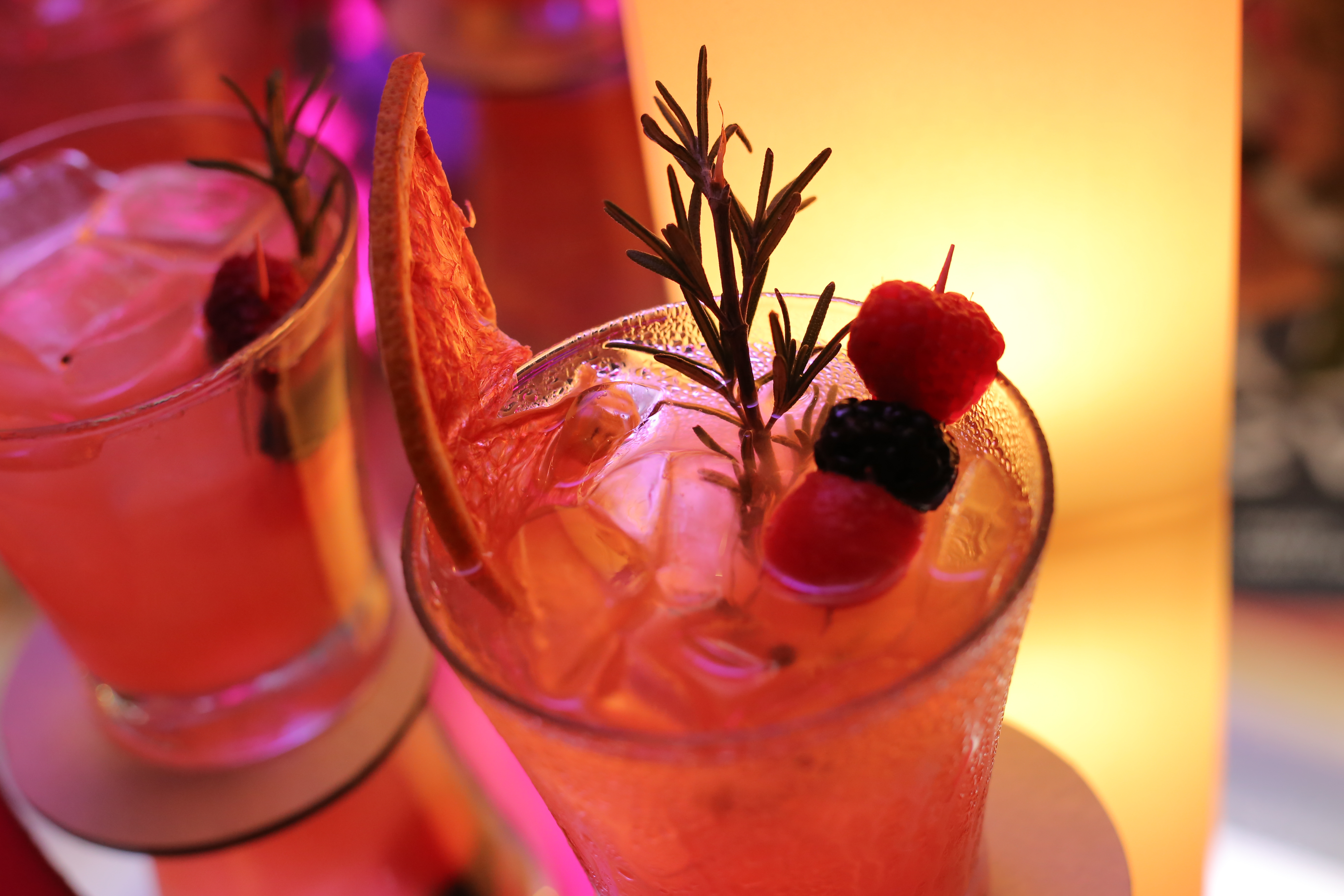 Atole de elote
With deep roots in Mayan history, this creamy beverage is a comforting hot drink to sip on either in the morning or evening. Made up of corn, milk, cinnamon, and sugar this drink is often enjoyed alongside a hearty breakfast or as late night alternative to coffee. Though the original versions were made with water, today most people use milk to make it thicker and creamier.
Champurrado
Another popular type of Atole. Using unrefined cane sugar, milk, corn, true Mexican chocolate, vanilla, and cinnamon this version is best described as a thick hot chocolate with slight additional hints of spices.
Aguas Frescas
Frequent throughout the country are these Aguas Frescas which literally translates to "Fresh Waters." As a refreshing beverage, these drinks mix fruits, herbs, and a sweetener with water to create a variety of fruity and revitalizing drinks. Two especially unique types you should try are the Hibiscus and the Tamarind waters.
Virgin Margaritas
Mexican Margaritas are the essence of a perfect cocktail to drink by the beach. Likewise the virgin alternative is also a fantastic choice for a refreshing treat in the sun. Though usually consisting of agave nectar, lime juice, orange juice, and sparkling water, there are as many virgin variations as there are alcoholic ones.
Pozol
This pre columbian drink shares its name with the fermented corn and cocoa dough that it is made from. Though mostly drunk in southern Mexico this beverage is a delicacy that is worth searching out so that you can try the velvety dark chocolate traditions that refuel your energy and quench your thirst.
Tejate
Using Pixtle which are roasted Mamey pits, toasted corn, fermented Cacao beans, and Cacao flowers this ancient Oaxacan beverage is a frothy drink served on ice with some optional added sugars. Tejate is traditionally handmade through an intensive process and though it looks like a broth or soup once finished it remains one of the most enjoyable drinks you will ever try and has a lot of health benefits.
Suero
Though a Suero drink is sometimes known as a bottled drink in the United States, in Mexico this drink is basically a homemade Mexican sports drink. It is made very much like homemade lemonade but instead of just sugar, you add salt. Note that Suero is also the word for buttermilk in Mexico so when asking for this drink you may need to be very specific.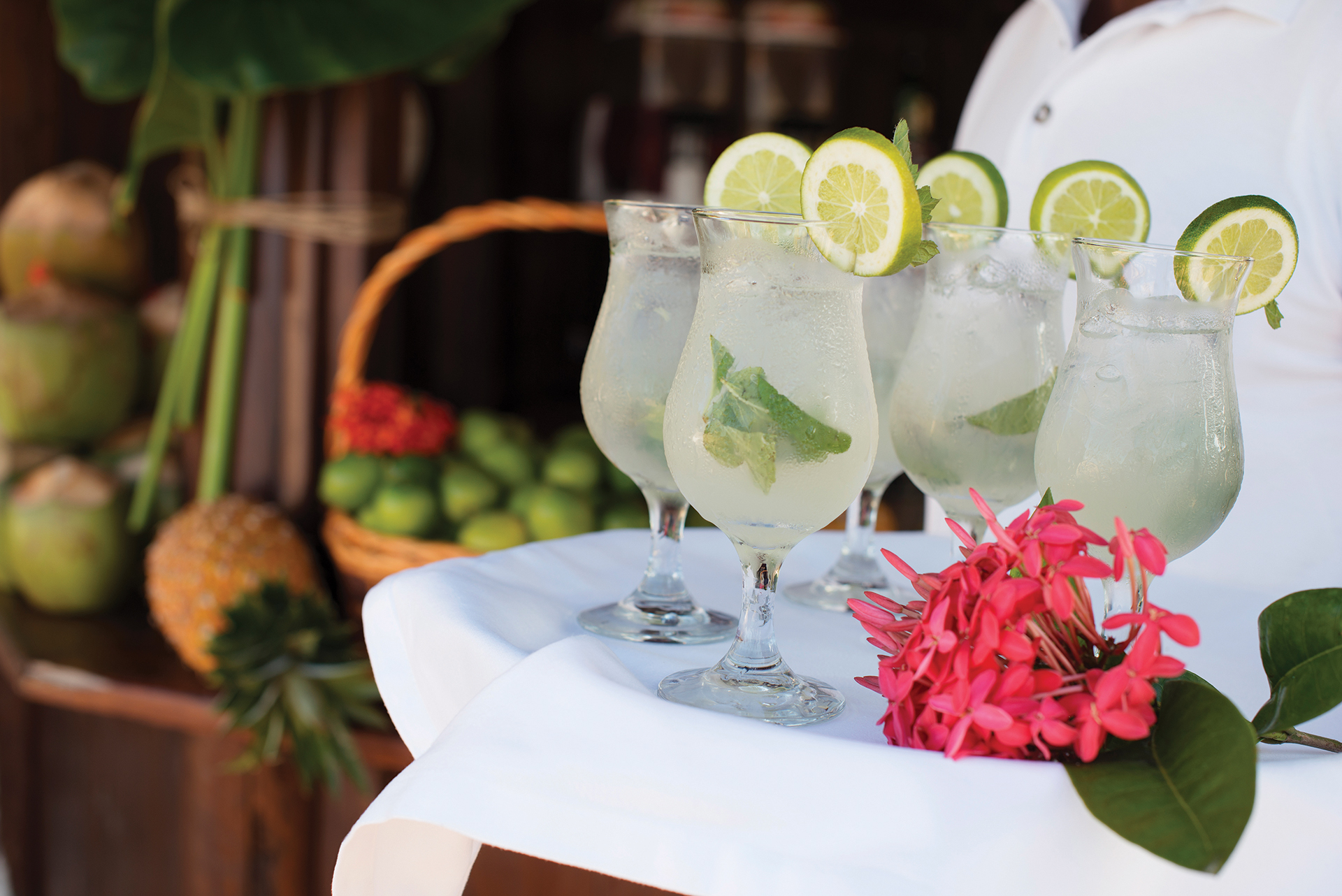 Chilate
With Afro-Mexican origins this drink mixes together Cocoa, rice, water, Cinnamon and brown sugar. Though difficult to describe its flavor this beverage has a spicy edge and is well known to be served not just cold but ice cold.
Smoked Agave drinks
Mexico is world renowned for its tequila since as many cocktail experts may tell you, real tequila only comes from this country. As such there are an almost endless amount of tequila based cocktails and beverages for people to try. However, the good news is that though the flavoring can differ somewhat, all of the agave based cocktails can still be enjoyed thanks to non alcoholic agave and tequila.
Tepache
This delicious delicacy is created through the brief fermentation of pineapple rind. Sweetened with Mexico's local unfermented sugar Piloncillo and infused with cinnamon and star anise this rich drink is served cold, is slightly tart, and is best described as a pineapple cider.
Licuados
Licuados in Mexico is basically a thick and fruity smoothie drink and are sometimes instead called "Preperados." These drinks use a blender to combine any assortment of choice of fruits, ice, and milk to create your own favorite Mexican smoothie. You can of course also request for a water based version instead if you are avoiding the milk.
Horchata
One of the most well known authentic Mexican beverages is very simple to make and very popular amongst the locals. Made up of water, rice, sugar, cinnamon, and some vanilla, this creamy drink is somewhat similar in flavor to a liquid rice pudding. Some preparations also include nuts which give it a much more earthy flavor.
Tejuino
An extremely refreshing drink that is made by boiling a corn dough with water and unrefined sugar until it starts to thicken and then chilled for serving. With the addition of lime and salt, this drink has a complex flavor that has been described as sweet, salty, smokey, tart, and sour.
Enjoy a drink by the beach
Whichever your beverage preference it is important that you find something that you really enjoy so that you can indulge your tastebuds and enjoy a drink in an amazing location. Within your All Inclusive accommodations at Beloved Playa Mujeres, you are sure to find a long list of non alcoholic drinks and Mocktails that you can enjoy.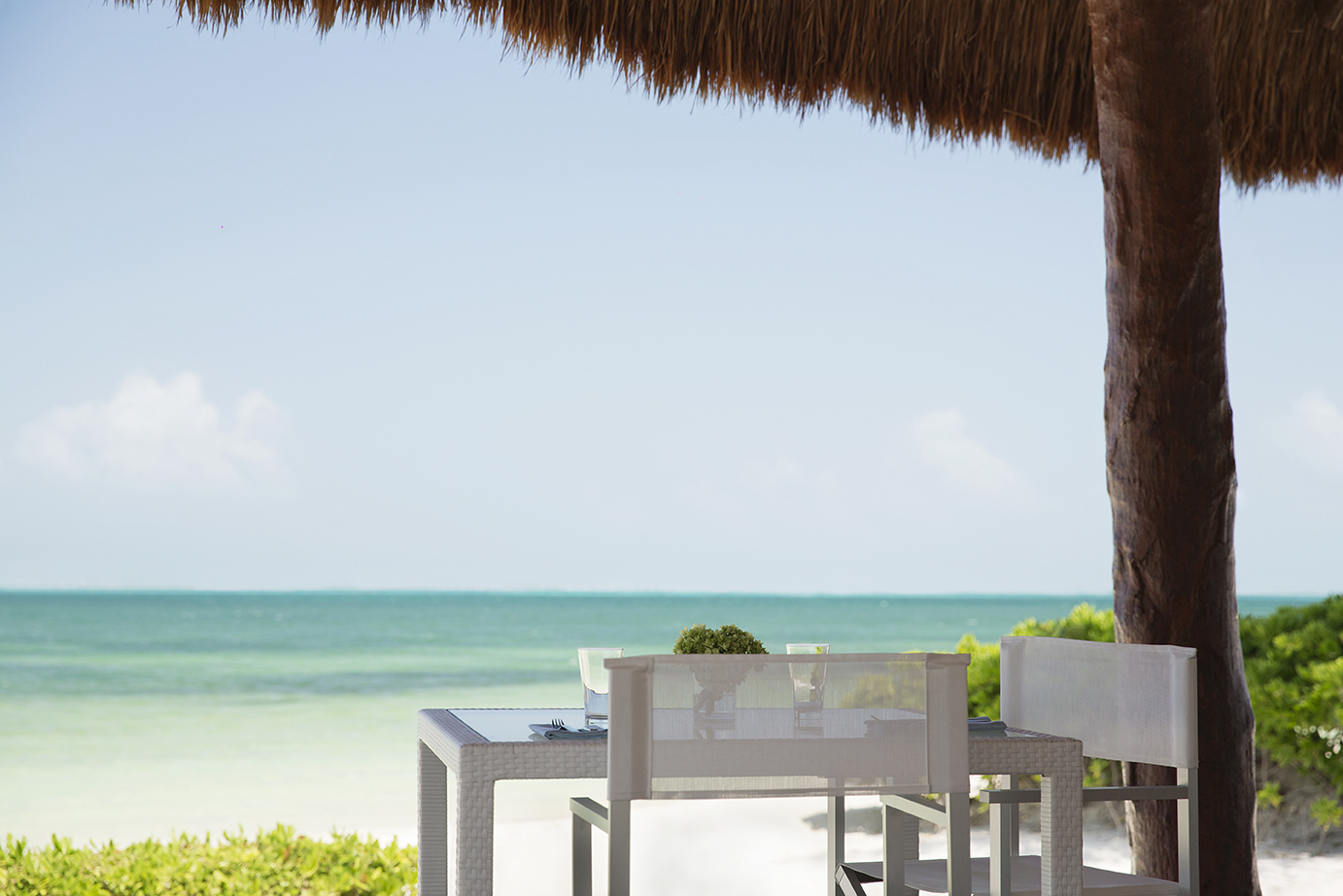 However, if you are looking for something specific, feel free to speak to your hotel concierge for recommendations so that you can discover what is nearby in Playa Mujeres and what else you can discover in and around Mexico.
---
Tags: Beloved Playa Mujeres, Cancun experiences, Wellness and healthy living in Playa Mujeres
Other Articles you may like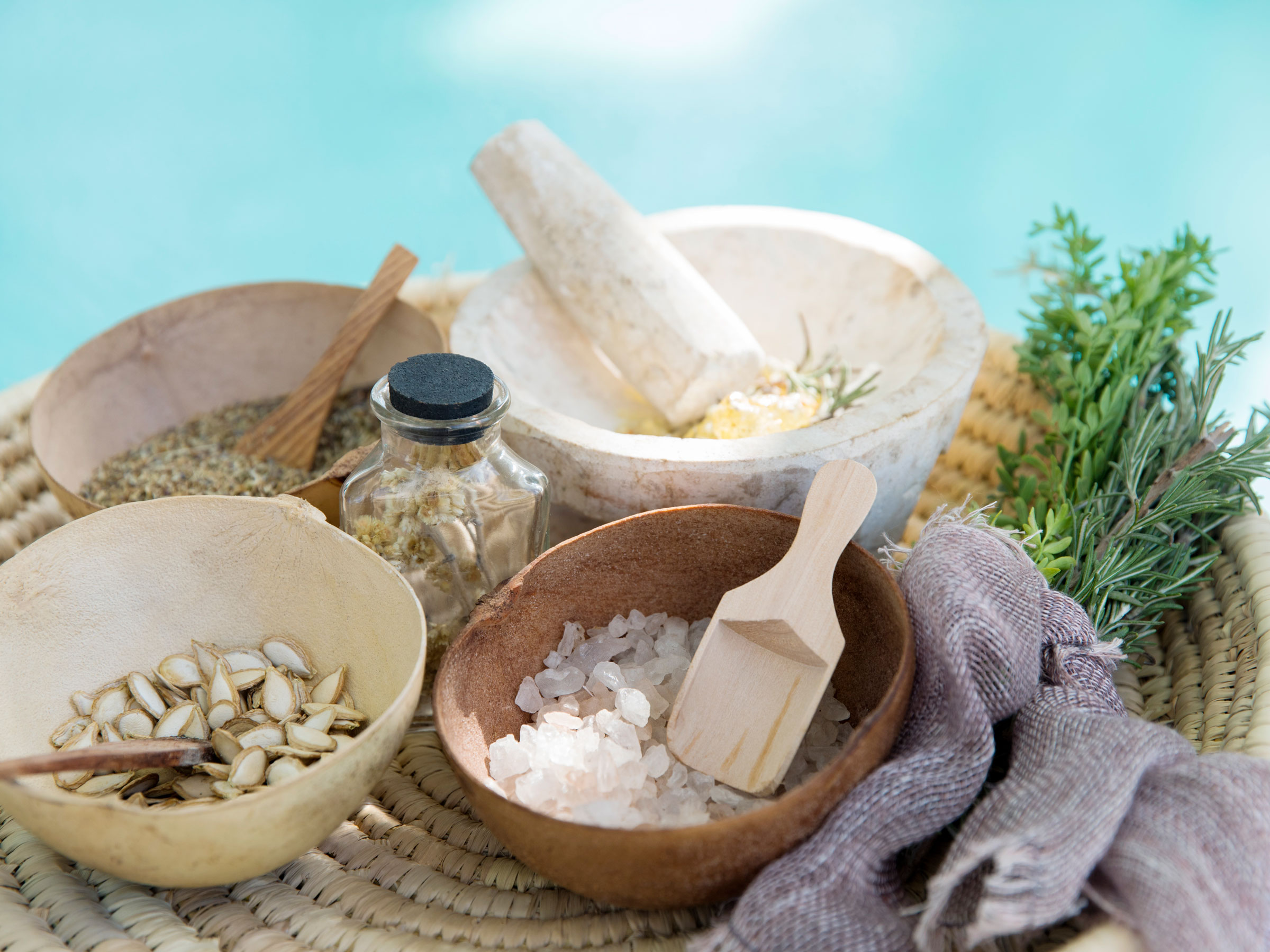 6 Spa Treatments You Should Try For The Best Luxury Resort Vacation
Check out some of the best spa treatments and rituals for couples to enjoy in their All Inclusive vacation in Playa Mujeres.
Read more