Visit Beloved Playa Mujeres in Cancun, One of The Best All Inclusive Resorts in The World
Learn why TripAdvisor's Traveler's Choice Best of the Best 2022 awards has named Beloved Playa Mujeres as one of the top 25 resorts in the world.
In TripAdvisor's Traveler's Choice Best of the Best 2022 awards, Beloved Playa Mujeres was named not just one of the top 25 All Inclusive resorts in Mexico but in the entire world!
In addition, it was declared one of the best hotels, one of the best luxury hotels, and one of the top 25 most romantic hotels in Mexico. Such an array of awards and positive guest reviews may lead you to wonder "What is so special about Beloved Playa Mujeres?"
In this article, we will discuss some of the things that have made this beloved hotel one of the best All Inclusive retreats in the world and why you may want to book your next Caribbean vacation here.
The resort's fantastic location
Incredible vacations are often about the destination. In this category, Beloved Playa Mujeres has you covered because it is in the #1 top rated sunseeker spot of Cancun. However, it also matters where in Cancun you go. Thankfully, this hotel is located just outside of the busy Hotel Zone in an area called Playa Mujeres where you can enjoy some secluded peace and tranquility with your partner.
Just steps away from the crystal clear Caribbean waters, this beachfront property offers an intimate experience in a location with many private hideaways and spots for your romance. It is extremely accessible to the surrounding enticements and activities, however, it doesn't force you to be surrounded by tourist attractions throughout your stay.
That is what we call a fantastic location.
Attention to detail and personalized service
The next thing on our list is the impeccable service that is available all day and all night. Whatever it is you need, the staff is there to help and their main priority is your satisfaction. Not only that, but it is Bespoke Service. What does that mean?
Well, it means that their job is to tailor their work to your needs. It allows them to be more robust, flexible, and adaptable to your desires. It also refers to the way in which they personalize their offerings and activities.
With Bespoke Service the staff's goal is to make you feel special and show you that you matter. You are not just another number, but rather, you are a beloved guest who they want to make immensely happy.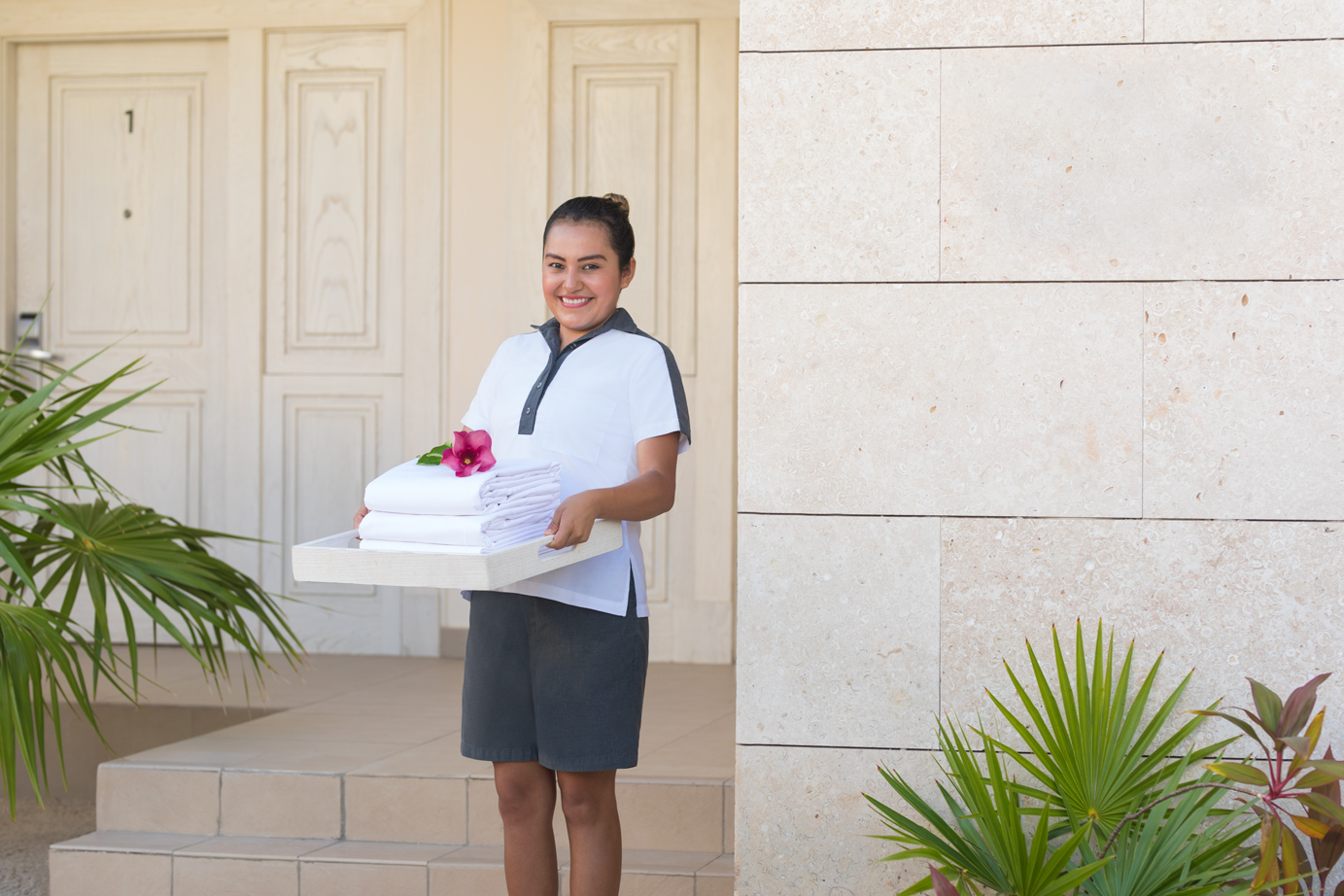 Memorable gourmet cuisine
Many of us can freely admit that sometimes the best thing on vacation or the thing that you remember most about a place was the food that you tried whilst you were there. Beloved Playa Mujeres is no exception. Something that adds to its high ratings and positive reviews is its hotel restaurants and culinary experiences.
With four delightful restaurants offering varying styles of cuisine and the addition of a food truck on the premises, this hotel has plenty of selection to match your tastes and preferences. In addition, three of the restaurants have outdoor dining which means that you get to enjoy the outdoor ambiance of the Caribbean and enjoy the warmth and hospitality of the tropics whilst you eat.
This is not even mentioning the various bars and lounges that also offer their own range of sumptuous flavors and tastes.
The sensational Beloved Spa
For a focus on wellness, refreshment and relaxation, visit the Beloved Spa. many people come to the hotel just for the rituals and remedies that this lavish facility offers. Whether you are looking for hydrotherapy, massages, ancient rituals, or beauty treatments, this spa has it all.
Immerse yourself in an environment designed for your wellbeing and experience the various ways in which you can rejuvenate your mind and body so that whilst you are on vacation you can be the best version of yourself.
Try out some couples sessions at Beloved Spa and feel free to learn some yoga, physical exercises, and weight training whilst you are at it. Lastly, you can accompany it all with healthy spa cuisines to assist in your wellness experience.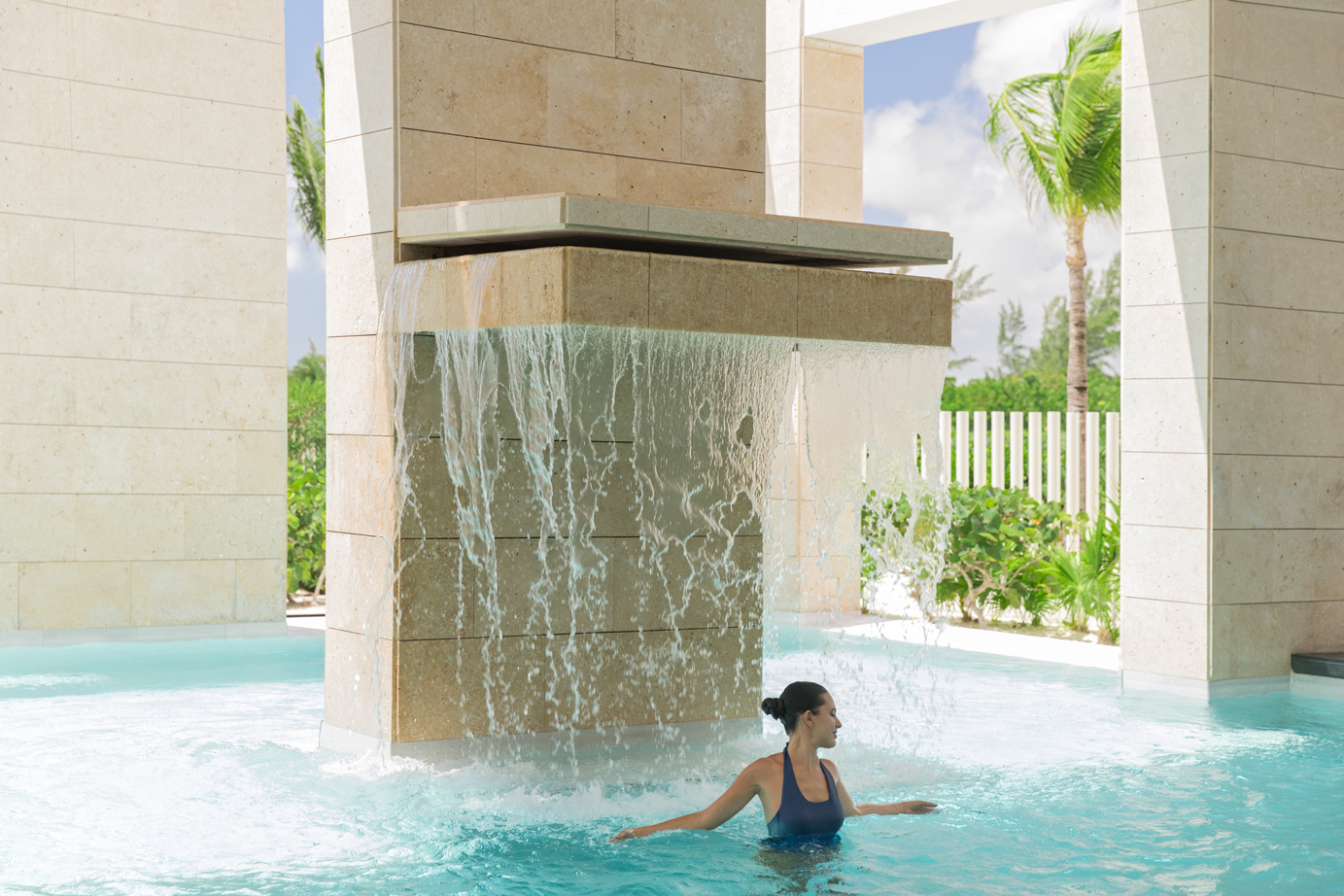 Upscale suite concepts
The best of the best should have some of the best suite concepts and indeed Beloved Playa Mujeres does. The specialty of this hotel is its Casita Suites which offer your own little couple's home for you both to enjoy in intimate privacy.
Options include a private pool or plunge pool so that you can indulge in the best amenities from the comfort of your own suite. The accommodations are also expanded beyond the normal suite size making them much more pleasant for a longer stay since you do not feel cramped or restricted.
Ideal activities and amenities for couples
Those who go to Beloved Playa Mujeres are couples only. This means that most of the guests are looking for the same kinds of amenities and experiences and it makes it much easier for the hotel to cater to this selective group of people.
As such, those who visit, find exactly what they are looking for and they get to enjoy all the couple's activities and facilities that are designed just for them. This hotel offers everything you could want for a romantic getaway and they curate everything they offer for the romantic experience. This results in guest satisfaction and is yet another reason why this is one of the best All Inclusive resorts in the world.
---
Tags: Beloved Hotels news and updates, Beloved Playa Mujeres
Other Articles you may like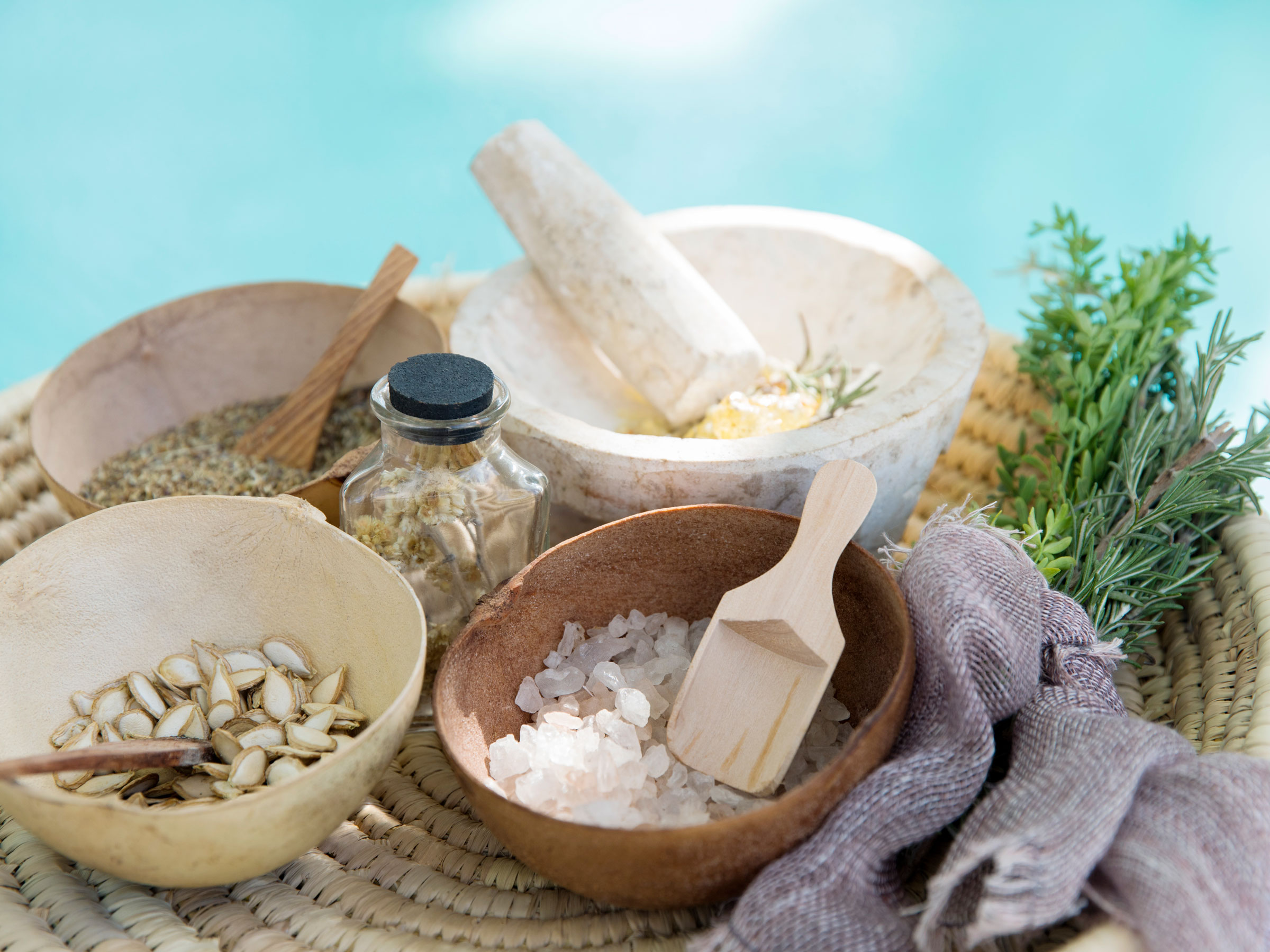 6 Spa Treatments You Should Try For The Best Luxury Resort Vacation
Check out some of the best spa treatments and rituals for couples to enjoy in their All Inclusive vacation in Playa Mujeres.
Read more