What Are The Benefits Of a Hydrotherapy Wellness Spa?
Join us as we discover what a hydrotherapy wellness spa actually is and the four biggest health and relaxation benefits it can offer.
The idea of using water as a form of therapy is no new idea. In fact, various forms of hydro healing have been present for hundreds of years. Why? What is so special about hydrotherapy? Why does everyone keep talking about it?
In this article, we are going to walk you through what a wellness spa is and all the biggest health and relaxation benefits it provides so you can see exactly what it can do for you and what kind of treatment you can expect in Beloved Spa.
What exactly is a hydrotherapy wellness spa?
To better understand the answer to this question, let us break it down into three points so we can fully take on board what each of these expressions really means.
1. Hydrotherapy:
Hydrotherapy is also known as water therapy, aquatic therapy, and hydropathy. It is a treatment for healing that uses water in some form. These treatments can vary greatly and have a variety of healing attributes depending on the method being employed. In its most basic definition, it is any kind of therapy that uses water as part of the treatment. This can be done with hot or cold water and varying amounts of pressure or water flow.
The equipment used for such treatments can vary from a simple tub to elaborate pools, waterfall showers, saunas, jacuzzis, whirlpool spas, physical therapy tanks, and much more.
2. Wellness:
Wellness is a contemporary and multidimensional approach to better health. This involves a full faceted lifestyle where your health comes first. The World Health Organization defines it as "a state of complete physical, mental and social well-being and not merely the absence of disease or infirmity". Therefore wellness is not about maintaining adequate health, but rather, it is about living your best life in your peak performance.
Instead of just being "okay" wellness is about being great and feeling amazing in yourself both physically and mentally. It is the difference between surviving and thriving.
3. Spa:
"Spa" comes from the Latin phrase "salute per aqua" which translates to health from water. It has been a long held belief that dates back to Roman times that a person's health can be greatly improved by water treatments.
This may sound similar to the explanation of hydrotherapy and rightly so as the two are often linked. However, as hydrotherapy is the treatment, the spa is the facility designed for these treatments along with several non water related treatments such as massages, breathing therapies, and beauty therapies. It is the center of relaxation, remedies, and healing both mental and physical.
A hydrotherapy wellness spa is therefore a place where you can get water therapies that focus on enhancing your wellbeing so that you can feel magnificent.
How hydrotherapy heals you with its welcoming waters
Examining everything that hydrotherapy can do is a bit like asking how many words are in a book. There is a lot there to look into and a lot of benefits from water related therapies. Hydrotherapy makes use of the body's reaction to hot and cold stimuli, to the protracted application of heat, to the pressure exerted by the water, and to the sensation of the water itself.
If you do have any serious health issues you should, of course, consult your doctor first but in the meantime, we are going to highlight a few of the well known wellness advantages that hydrotherapy can have for you.
One of the most common reasons people request hydrotherapy is to alleviate their existing joint and muscle pain. The curative waters relax tense muscles and joints making movement easier and pain subside. This is especially effective on lower back and neck pains.
Recovery and rehabilitation:
Whether you have an injured muscle or are coming out of surgery, many medical professionals recommend certain types of hydrotherapy to aid in your recovery. It is a great way to help yourself to heal and to feel great as you do so.
Immune system improvements:
Hydrotherapy can improve the blood flow and circulation within your body. As a result, a part of your immune system that carries unwanted elements away is also able to function better and therefore you gain a higher resistance to many other illnesses.
Stress relief and relaxation:
The water has a long history of relaxation and stress relief. Some people like to visit the rivers, lakes, and beaches for that very reason. Water is refreshing and calming to those that see it and hear it. However, you can take it a step further and enjoy ultimate tranquility and pleasure by being in the water, by feeling the soothing flow against your skin, and the soft alleviation of all your anxieties. The mental benefits of hydrotherapy have been proven as an effective way to unwind in serenity.
Where you can enjoy hydrotherapy in the Caribbean
Now you know what a hydrotherapy wellness spa is, you may be wondering where you can go to enjoy such relaxation and water therapy. You will be pleased to know that you can visit an amazing spa with hydrotherapy in the couples only Beloved Playa Mujeres. With an amazing hydrotherapy circuit along with a range of other treatments, therapies, and renewal rituals, this is the All Inclusive destination for the optimum rejuvenating retreat.
This Mexican wellness spa specializes in a treatment called Agua Viva which translates to "living water" and is a session that is recommended in addition to the many other options available. This circuit lets you experience the full benefits of hydrotherapy via aqua exercises, massage jets, elegant cascades, and an iced pool that make the perfect prelude to the Arab style steam baths. This area also includes dry saunas, an ice room, and thermal showers so that you can enjoy the true indulgence of a hydrotherapy wellness spa.
---
Tags: Wellness and healthy living in Playa Mujeres, Beloved Playa Mujeres
Other Articles you may like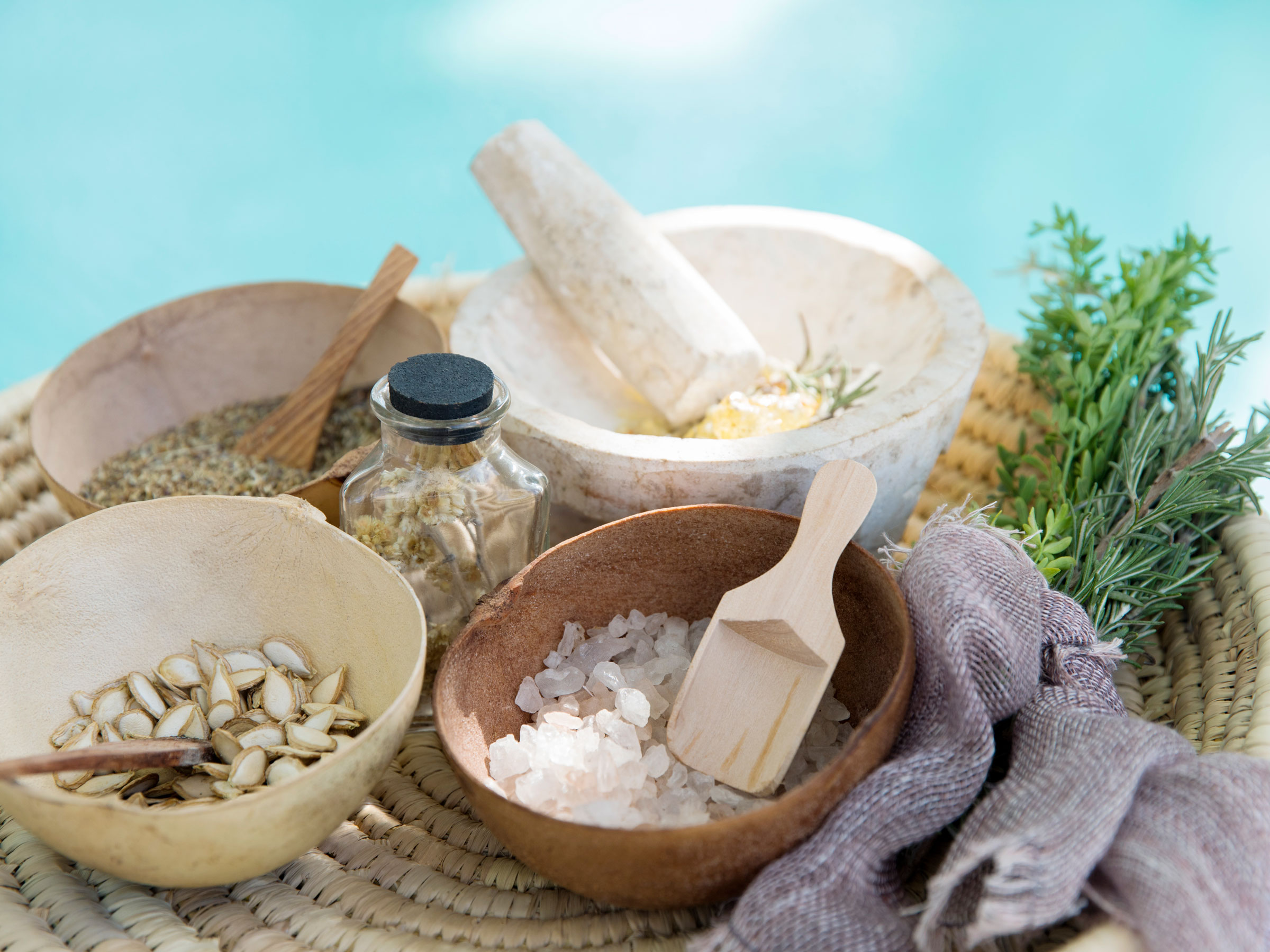 6 Spa Treatments You Should Try For The Best Luxury Resort Vacation
Check out some of the best spa treatments and rituals for couples to enjoy in their All Inclusive vacation in Playa Mujeres.
Read more