What is The Dress Code Like in an All Inclusive Hotel?
Learn about vacation attire and better understand the dress codes of All Inclusive hotels and resorts so that you can know what to pack for your next getaway.
If you are taking a vacation in an All Inclusive hotel then you have a lot to look forward to. But you may have begun to think about what sorts of outfits you are going to need and what sorts of clothes you should pack for your stylish tropical getaway.
After all, you want to abide by the dress codes so that you are not limited or restricted in any way but you may also wish to be able to start planning out your different outfits for your vacation.
Fret not for we are about to show you exactly what you can and cannot wear along with some of the top recommendations for clothing styles and choices for your escape so that you can start packing your bags with the clothes that you are going to use.
What is resort wear?
When considering what to wear in an All Inclusive resort or hotel, most people assume resort wear is the same as swimwear with the minor additions of some hats, sunglasses, and sarongs. However, resort wear is actually so much more than most people realize.
Whilst it can include beachwear and appropriate attire for the pool, it can also include extravagant outfits for the evenings in the luxurious restaurants or easy to wear clothes that do not need to be ironed.
Often resort wear includes a mix of lavish styles with the ease of use. Your clothes should be made up of breathable fabrics like cotton and polyester with a look that evokes the feelings of a relaxing vacation.
What are the common hotel dress codes?
Though there is a great deal of flexibility and you can wear a wonderful assortment of attires throughout your vacation, you may find that some areas including restaurants and bars have dress codes that need to be followed for you to enjoy your time there.
Let us take a look at a couple of these popular dress codes that are found in All Inclusive hotels and resorts.
What is resort casual?
When an area has a casual dress code this usually means that you can wear t-shirts, sarongs, shorts, jeans, sandals, and all the very cozy clothes that don't really hold any formality. This is the attire that most people feel comfortable using for a walk into town.
It is, however, slightly more formal than what many people might wear at the beach. Usually, tank tops, sleeveless t-shirts for men, wet clothes, bare feet, and swimsuits are not allowed. Though if you are in a swimsuit you can easily add some coverup to be able to enter an area with a casual dress code.
What is regular casual?
Going up to the next tier of formality we have regular casual. This is almost like a smarter version of casual clothes. Women are usually required to wear a dress, or long pants with a blouse whilst the men must wear long pants or shorts with a collarless shirt, polo shirt, or collared shirt. For both, some sort of nice looking shoes or sandals is also needed.
This style of dress is generally what you might wear to a nice restaurant by the ocean. It allows you to choose your clothes within reason, knowing that you still have to meet some basic standards but you are not required to wear a formal dress and suit.
What is casual elegance?
This dress code is made to try and evoke a sense of high end luxury where you can dress up for a culinary experience like no other. This is perfect for romantic occasions or even just an extravagant date with your partner.
In reality, it is very similar to the regular casual dress code but it is expected that most guests will dress up a bit to truly immerse themselves in the exclusive ambiance. For this reason, men cannot wear collarless shirts, polo shirts, or shorts and must instead stick to long pants and collared shirts.
When it comes to footwear, you can get away with a pair of sandals if they are stylish enough but beach sandals and flip-flops are definitely not going to be permitted.
The importance of being comfortable
Whilst certain areas may have a reasonable expectation of appropriate clothing, most of the choices are left up to you. Therefore it is essential for the continued enjoyment that you pick out some outfits that you are comfortable with.
Whether you are dressing up for a sensational meal or coming in from a day at the beach, select some clothing that is both breathable and enjoyable to wear.
Now that you better understand the dress codes of All Inclusive resorts and hotels, may you and your partner wear some stunning attire that enhances your couples only vacation experience.
---
Tags: Caribbean travel tips
Other Articles you may like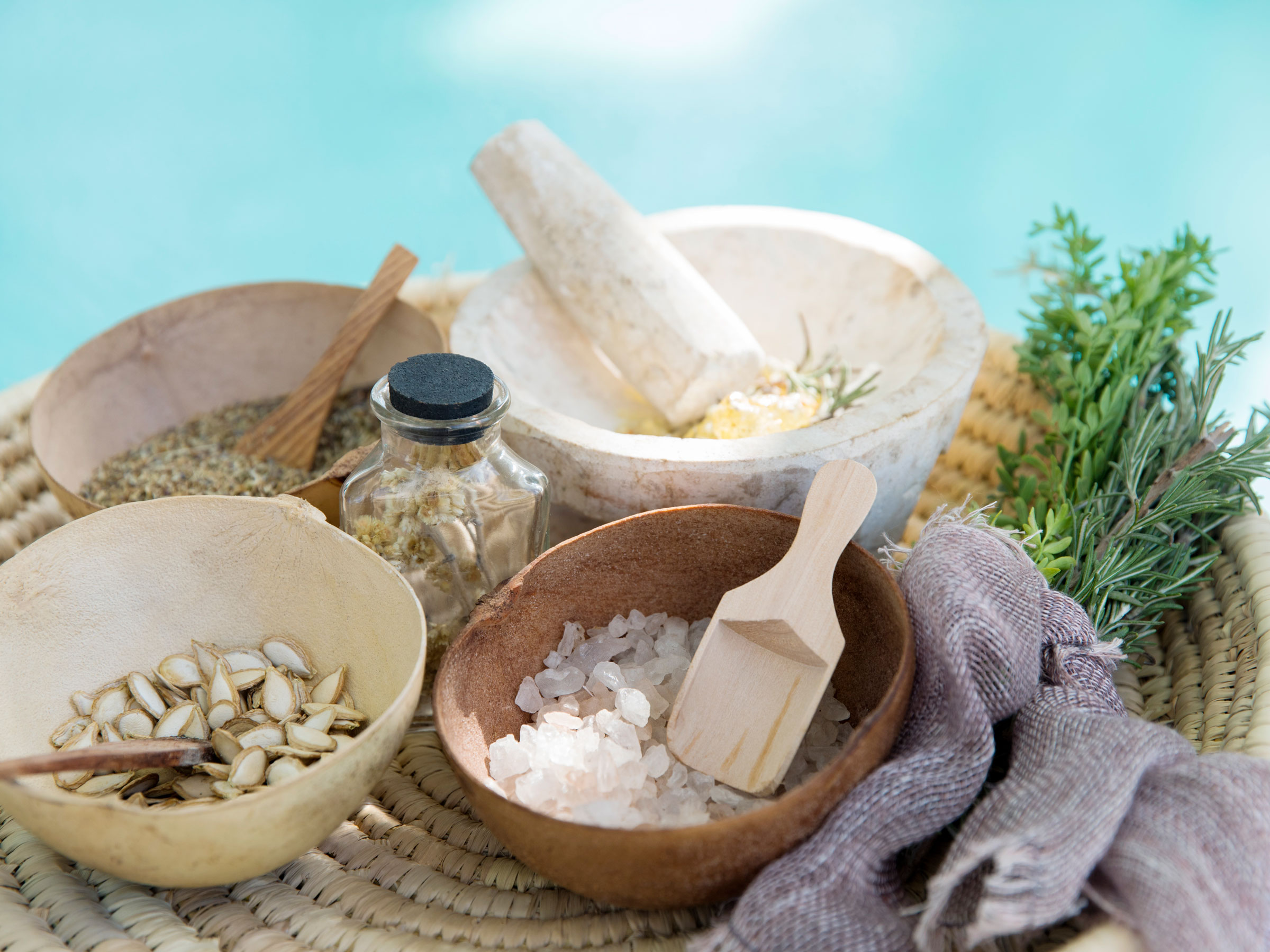 6 Spa Treatments You Should Try For The Best Luxury Resort Vacation
Check out some of the best spa treatments and rituals for couples to enjoy in their All Inclusive vacation in Playa Mujeres.
Read more