Why You Should Try Out The Spa Cuisine Of Playa Mujeres
Learn why you would love spa cuisine in Playa Mujeres and what wellness benefits it can have for your mind and body.
Spa cuisine used to be all about eating what was good for you because you needed to. It was all about the practical benefits of each dish and enjoyment was not the major factor. Now, however, culinary artists have taken the time to develop balanced and healthy meals that are both satisfying and scrumptious.
Not only do these meals give you everything you need for a healthy and balanced lifestyle but they also look incredible, smell amazing, and feel like a little slice of heaven.
Read along with us and get a taste of what spa cuisine really is, what it can mean for you, and why you should absolutely give it a try when you go to Playa Mujeres.
What is spa cuisine?
When many people hear of "spa cuisine" they might imagine someone chewing on a raw carrot or eating a bowl of tasteless vegetables. Nothing could be farther from the truth. Spa cuisine does not mean you have to sacrifice amazing flavor.
On the contrary, because spa cuisine is designed by experienced chefs to create balanced and healthy meals, they put extra effort into making it surpass many less nutritious alternatives both in presentation and piquancy.
The requirements of spa cuisine show you a bit more about what you can expect from these delectable palette delights. They are as follows:
1. Natural
It is essential that the ingredients used in the preparation of these meals highlight fresh and natural ingredients. As a result, many of the meals will be seasonally based depending on what ingredients are available at that time of year. This also means that processed and refined foods are kept to a minimum.
2. Colorful
Before we even taste something our eyes tell us whether or not we want to eat it. These dishes are often full of an array of colors to make the dish more appealing and to ensure that you get a wide variety of nutrients, minerals, and vitamins on one plate.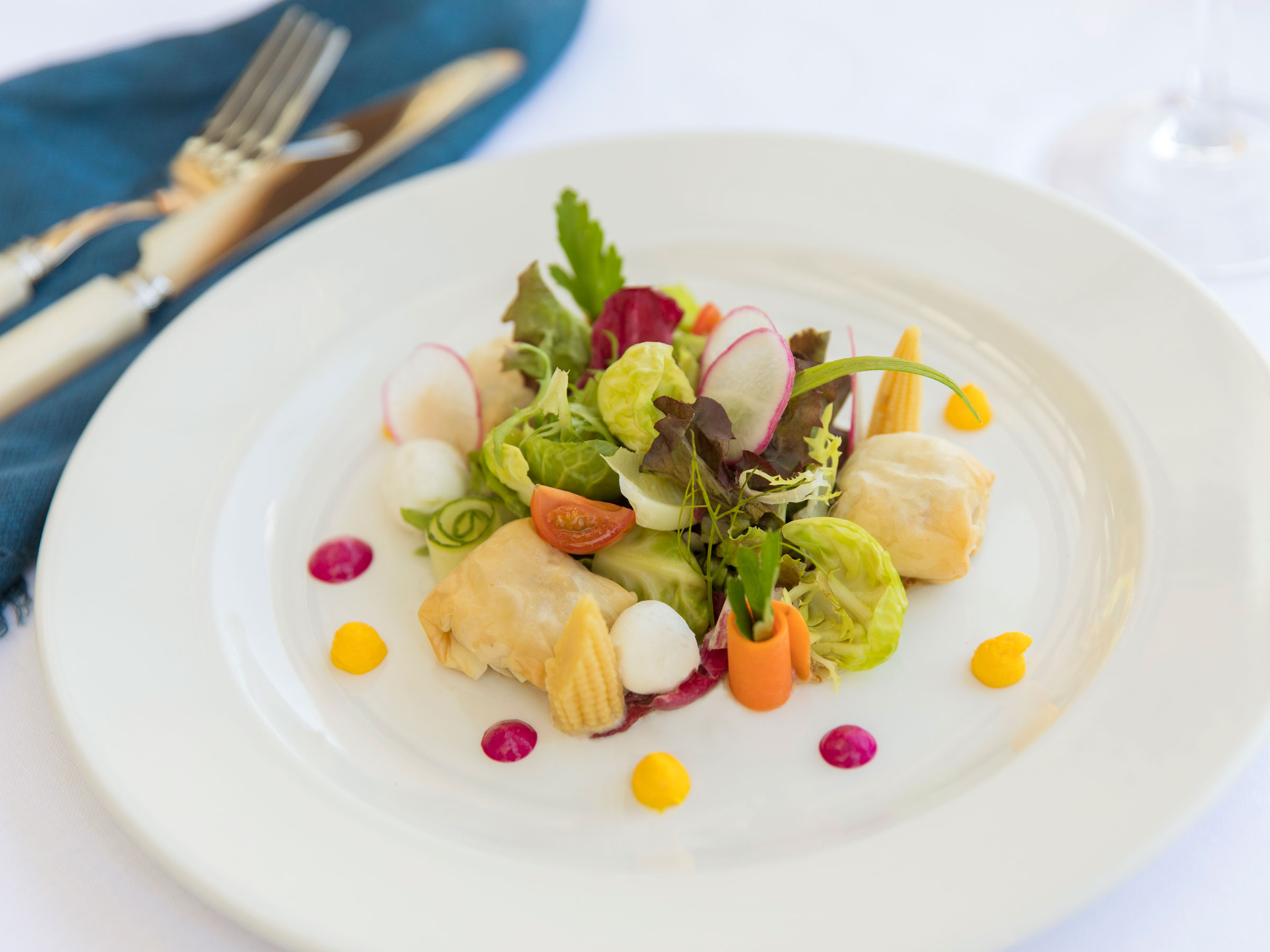 3. Balanced
A balanced meal is a complete meal. This cuisine focuses on having each calorie serve a purpose and tries to establish the perfect balance of macronutrients so that you can have exactly the right amount of fats, proteins, and carbohydrates.
4. Quality
Many meals are about quantity but spa cuisine is all about its quality. This means that when it comes to meat then you are going to get the best and leanest cuts, the oils used will be of the highest caliber, and the fruit and vegetables will be of the freshest and best source.
5. Delicious
It is not all about the health benefits. Food is one of life's greatest pleasures and you should be able to savor each flavor in every bite of a delicious meal. Instead of satisfying you with an enormous amount of food like you would have at a buffet, spa cuisine is all about satiating your appetite and indulging your tastebuds.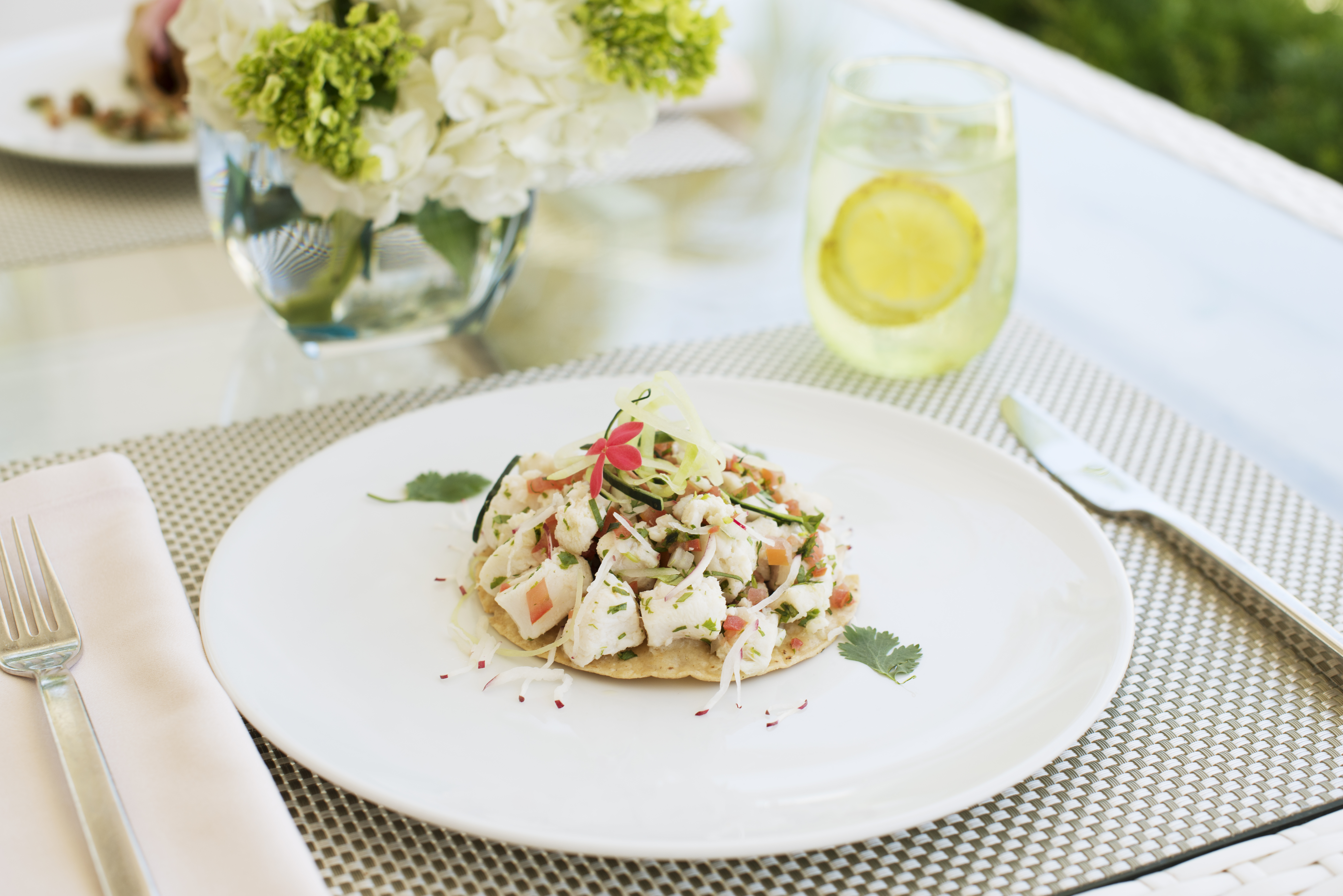 6. Creative
Every chef who makes delightful healthy dishes has to get creative. This allows adaptability to your preferences and specific diet plans along with any special requests you may have. Additionally, it permits an experienced chef to create desserts that are mouthwatering without much harm to your health or weight.
How can spa cuisine help you?
Have you ever heard the saying, "You are what you eat"? Though not to be taken literally, what we eat does affect both our mind and body.
All of the good or bad things you feed yourself can have a great impact on your future, your goals, your personal development, and all of the things you wish to achieve. For this very reason, it is essential to create a lifestyle that will lead to an even better version of yourself. But how important is food in this process?
Well, food is what we use to fuel our bodies. Just as it is important to put the correct fuel into your car or to put the right kind of batteries into a clock, likewise, what we use to empower ourselves is something that can directly affect everything we do both mentally and physically.
Therefore, if you give yourself the right ingredients in the right amounts, you can make your body feel energized and ready for its everyday routine throughout your vacation and beyond.
Where should you go to enjoy spa cuisine?
A great option in Playa Mujeres is our wellness retreat for couples only known as Beloved Playa Mujeres. Not only does this All Inclusive resort offer many different spa therapies and relaxation rituals, but the various restaurant options in this tropical paradise choose to focus their attention on everything that exemplifies what spa cuisine is all about.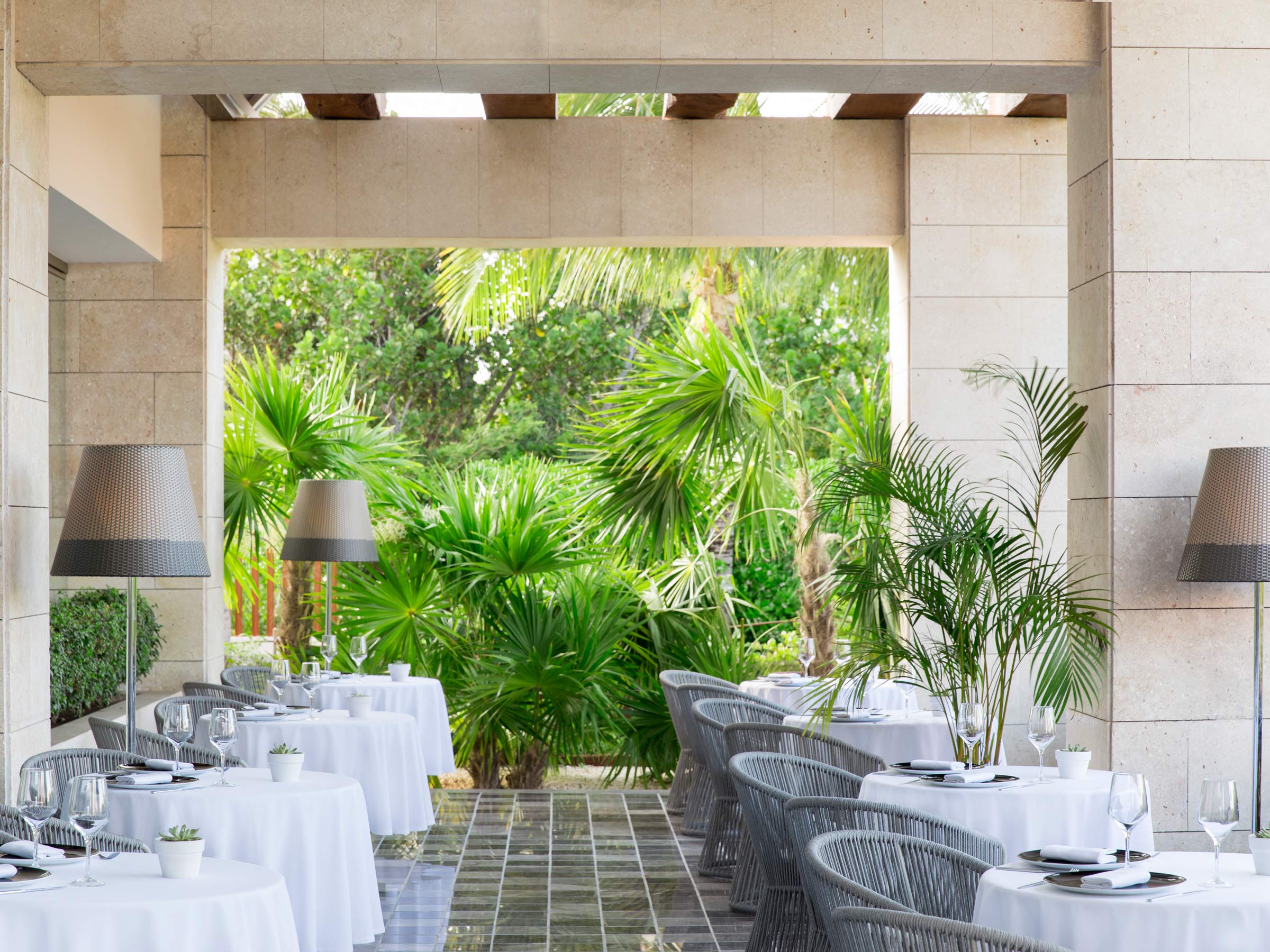 They offer healthy choices throughout their menus, special vegetarian menus, and a tailored service so that you can continue on your path to wellness. Additionally, if you have any special dietary requests or needs, the chefs and bartenders are more than happy to prepare a meal for you that perfectly suits your healthy desires.
Whether you are new to healthy eating or are a wellness veteran, you will be sure to find your delight in the sensational indulgence of your senses and the other benefits that come from eating spa cuisine in Playa Mujeres.
---
Tags: Wellness and healthy living in Playa Mujeres, Beloved Playa Mujeres
Other Articles you may like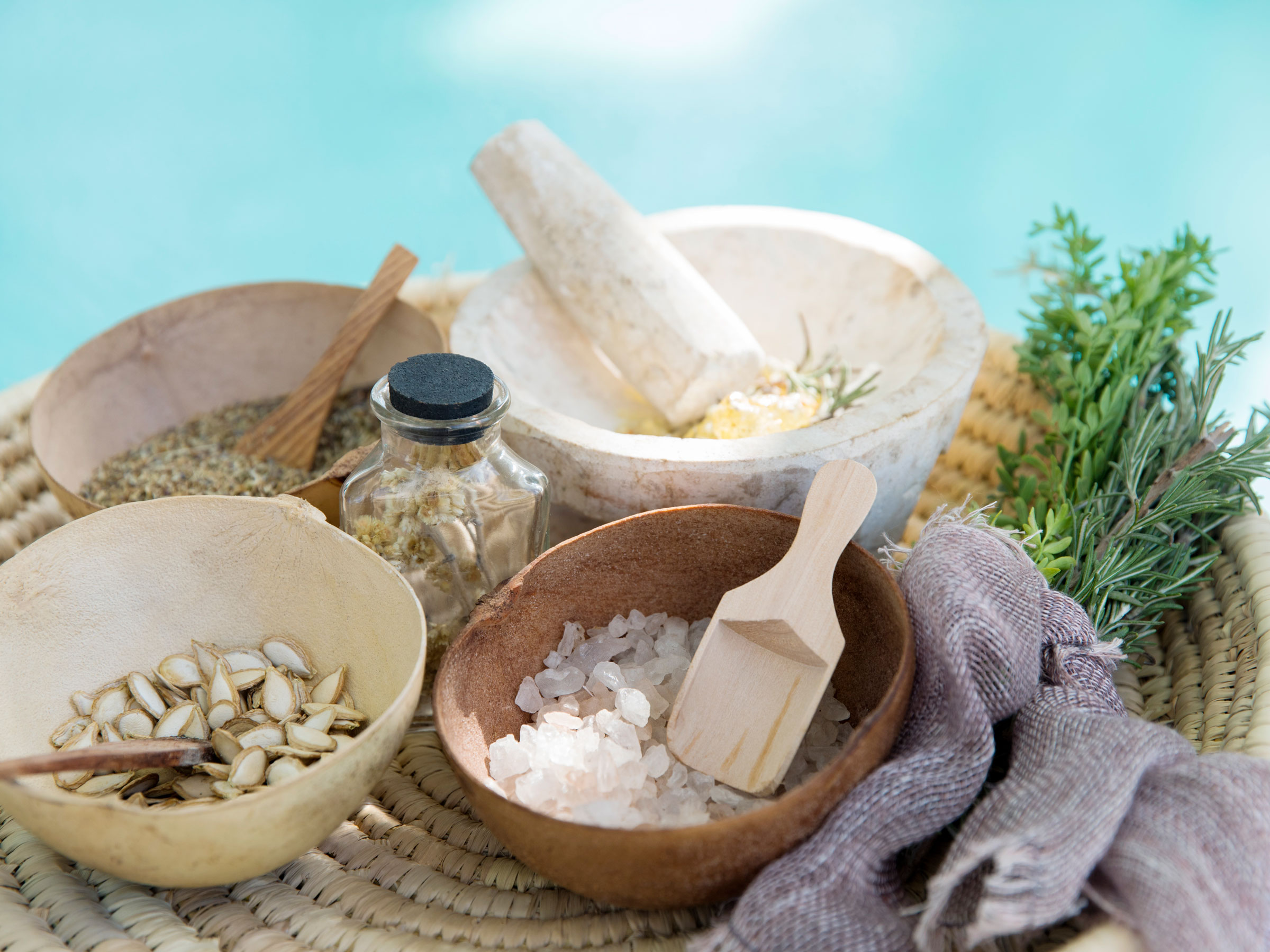 6 Spa Treatments You Should Try For The Best Luxury Resort Vacation
Check out some of the best spa treatments and rituals for couples to enjoy in their All Inclusive vacation in Playa Mujeres.
Read more