4 Reasons Why Couples Should Play Golf Together When Traveling to Mexico
Did you know that a game of golf in Mexico is a great romantic activity for couples to enjoy together? Find out why and see the best places to play.
When people think of romantic activities, they may think about woozy nights under the stars, romantic meals by candlelight, and long walks by the beach. I think that all of these are great. But something that can be even greater is a couples' game of golf in Mexico. Really?? Yes.
Whether you are new to golf or not, there is no better way to enjoy the game than with someone you love and no better way to enjoy time with your partner than a day on the green. But don't take my word for it, come along and find out why for yourself!
New experience, new memories
Romantic activities for couples are all about experiences to share and memories that you can hold onto together. Everyone wants an ambiance where they have plenty of excuses to stare lovingly into each other's eyes and say "I love you". Can this really apply to golf though? Absolutely, yes!
Contrary to what you may have heard, golf is not just marbles for adults. Whether you are swinging and missing the ball (we've all done it) or taking shots that leave your loved one in awe, every game is unique to your skills, and every golf course is a custom made paradise for you to enjoy and unwind in.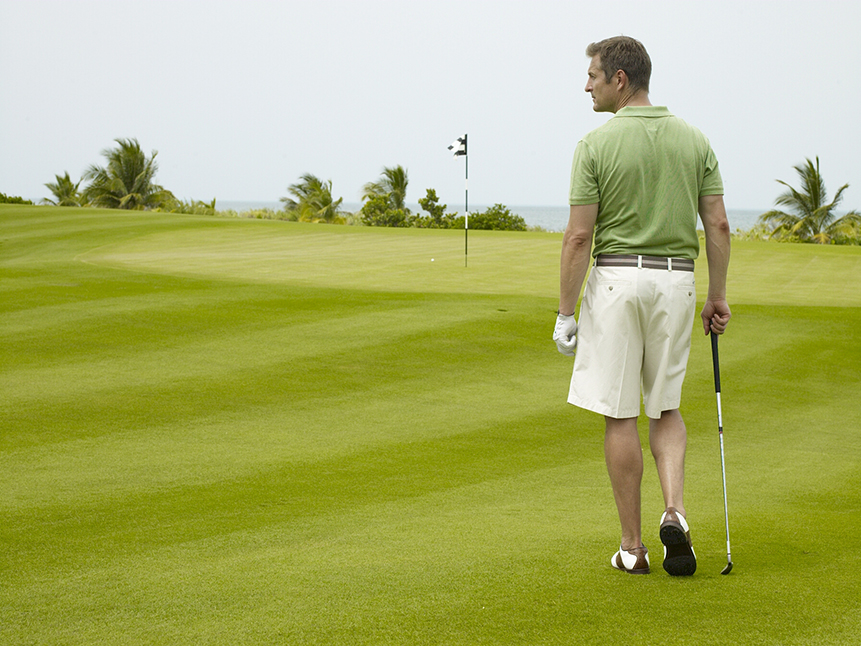 It's full of moments of admiration, laughter, love, and challenges to overcome together. In other words….it can be a fully interactive and deep experience of romance.
Whether you are immersed in the game, in a personal conversation, or in the stunning views of the surroundings, golf in Mexico is going to be a bucket list item that you can tick off with glee.
Healthy activity outdoors
If you are staying in Beloved Playa Mujeres, not only are you a short distance from some of the best golf courses in the region but you are submerged in an ambiance of wellbeing and wholesome activities. Adding some golf to your itinerary works well with this idea of having healthy vacations.
Golf in Mexico is an outdoor activity that allows you to breathe in some fresh air, stretch your legs, and get some basic exercise with each swing (golf swing, not 1930s swing). As a game that is well known to be enjoyed by couples of varying generations, you won't be overdoing it but you will still get in some steps (still not talking about dancing).
Time to talk as a couple
People love activities like going to the movies or the theater as a couple. But the trouble here is that you don't ever get to talk. Well you could, but it's not recommendable and certainly not appreciated by others. "Shhhh"
On the other hand, during your game of golf, the conversation is going to be at the heart of the couple's experience (silent golf is really really awkward). You are in no hurry to finish the game and really you are just enjoying each other's company and taking the time to communicate together.
You can joke around with each other, strike up meaningful topics, enjoy the chance to get away, hit a ball around a field with a stick, and listen to each other's heartfelt expressions of love.
A chance to support each other
Like any game, there are highs and lows. Sometimes you will do well. Other times you won't. It can also happen that one of you is much better at golfing than the other. That is fine. In fact, it may even be ideal!
A golfer once said: "A good golf partner is always slightly worse than you are – and that's why I get so many calls to play with friends."
Golf with friends can be a competitive game. But golf with your partner should be an opportunity to show your love for each other no matter how great or terrible they are at the game. You can demonstrate your support for the other person and be happy for them every time it goes well, and show sympathy and encouragement when it doesn't.
In this way, it is not one against the other, but two people working as a team to complete a common goal (or common hole).
Golf games couples can enjoy together
Golf doesn't have to always be played the same way. You can spice it up! In fact, there are several different modes of play that have been designed specifically for couples only golfing. Let's see what they are.
Aggregate: In this version, both of your scores are combined to try and get the lowest couple's score together. This can be done as a single couple or against other couples. May the best couple win!
Alternate shot: Here you take turns playing your round. On each hole, one person takes the shot so that you play on odd numbers and they play on even ones or vice versa.
Best Ball: This is a game you can enjoy with another happy couple. Both couples work as teams and you each take a go at each hole and then use the best shots from each couple for your scores.
Stringball: If one of you is much better at golf than the other then you can determine a length of string as a handicap for the worse off player. With this measurement, they can move their ball this amount of distance after any shot until they get on the green.
Where to play golf in Mexico
The areas around Beloved Playa Mujeres in Mexico are a wondrous place to play golf. Lush greenery, smooth sands, and vibrant blue waters backdrop your game. But where should you go? Which is the best golf course for your couple's game?
There are really only two nearby spots you need to check out.
Playa Mujeres Golf Club
The famed course designed by Greg Norman (a golfer famous for driving) is known as one of the best places to play golf in Mexico and a top location for female golfers. Having been carefully created to include the natural surroundings into the game, this course truly makes the best of the jungles, ocean views, and the tropical environment for a gorgeous game of golf.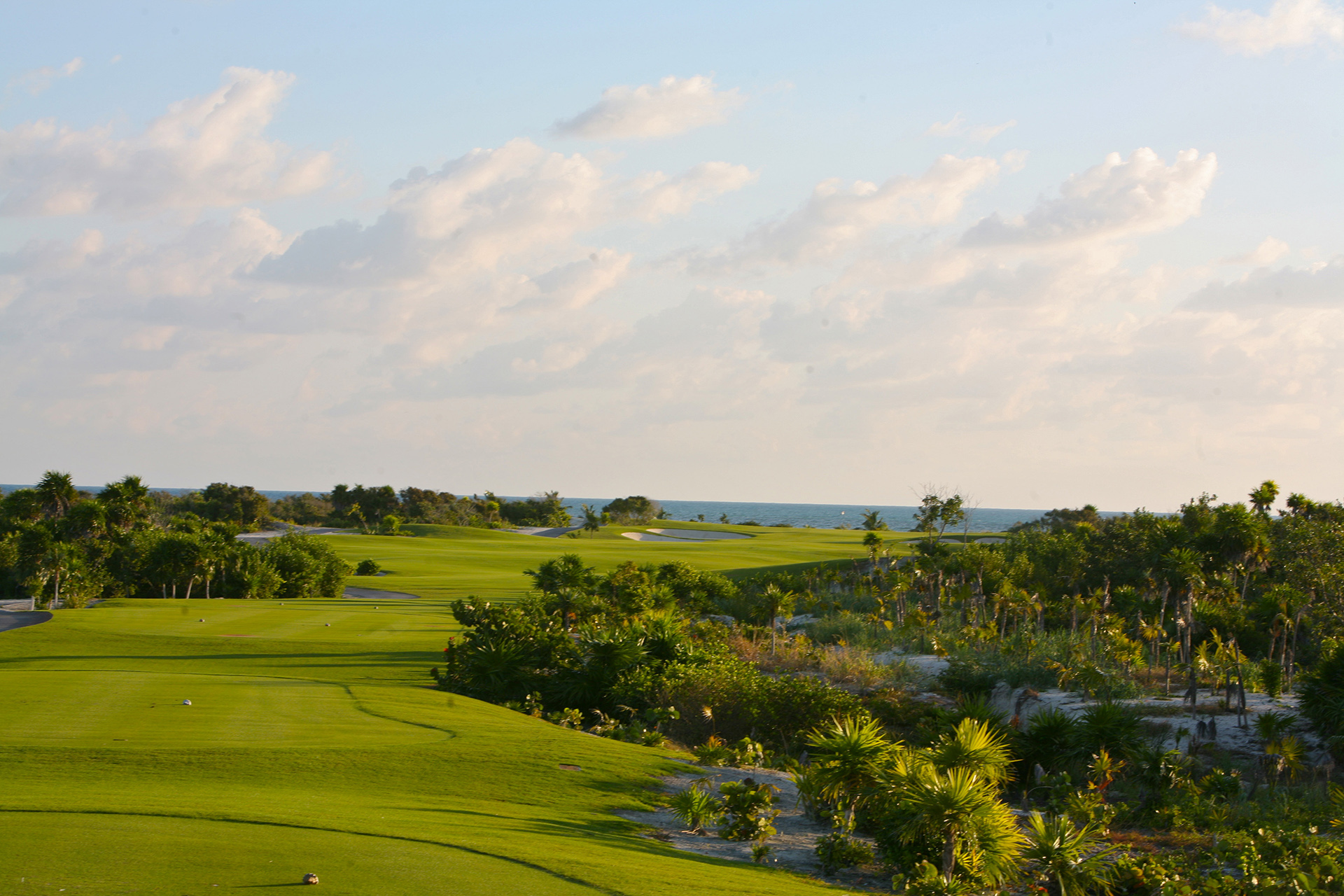 Puerto Cancun Golf Course
If you travel south slightly to the main port of Cancun, Mexico, you will find an ecological golf course with winding waterways and an unusual combination of modern design with natural elements. If you want something a little bit different that keeps you on your toes throughout the game, this may be just what you need.
Plan out your golf trip!
Whilst you can get some great assistance from your hotel concierge, you do not need to wait until you arrive at Beloved Playa Mujeres to start organizing your Mexican golf game. Get in touch with Seasons Tours and you can finalize all the details with transportation that picks you up directly from your hotel.
They may even have some other golf course recommendations a little further away if you want to try out some different shots (golf, not tequila). Either way, whichever course you choose, I hope you have an amazing time with your loved one as you enjoy a game of golf as a couple.
Now, go get a birdie!
---
Tags: Cancun experiences
Other Articles you may like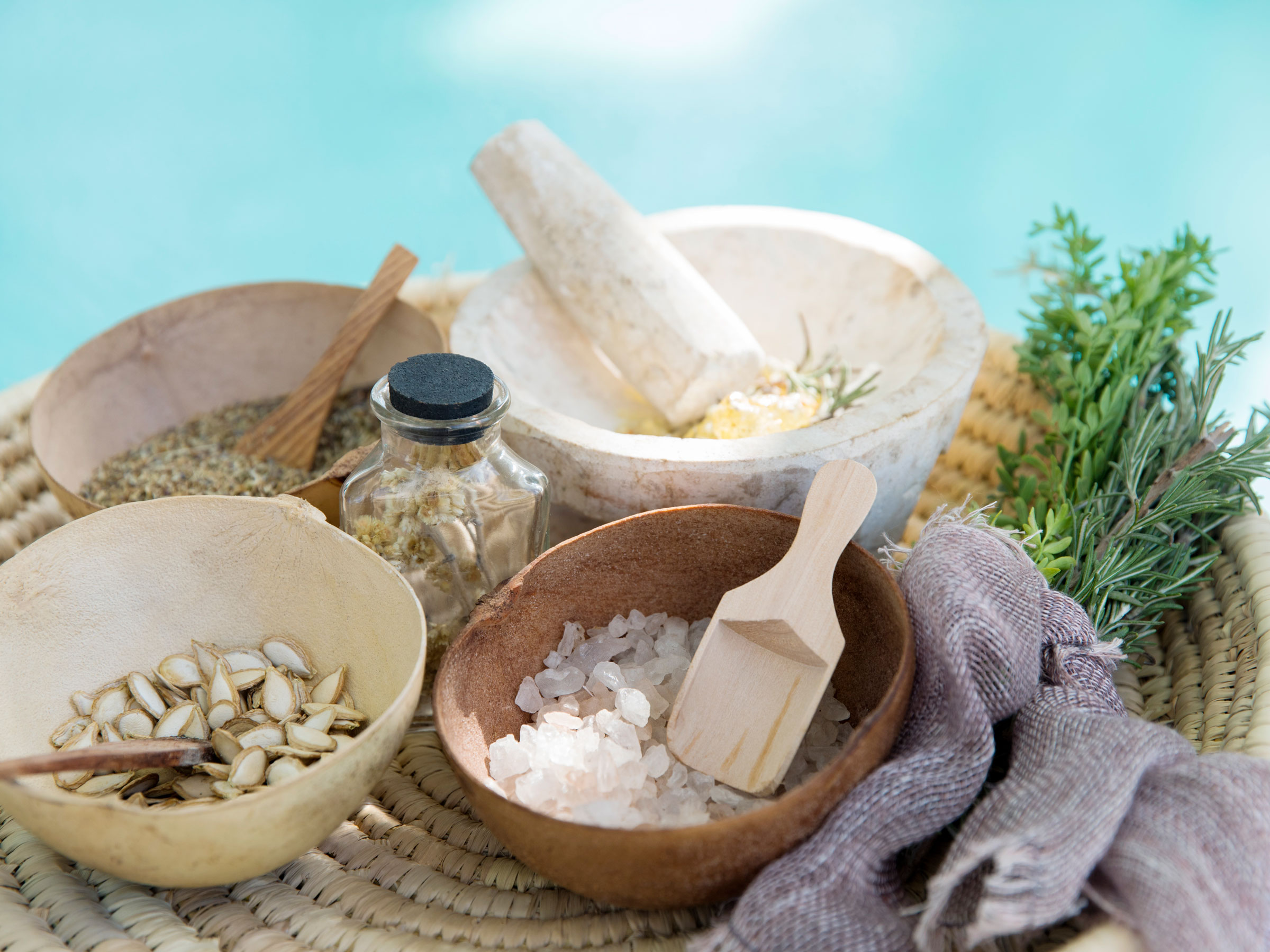 6 Spa Treatments You Should Try For The Best Luxury Resort Vacation
Check out some of the best spa treatments and rituals for couples to enjoy in their All Inclusive vacation in Playa Mujeres.
Read more