Why Beloved Playa Mujeres is Among The Best Hotels in Mexico!
Get some insight into the quiet couples only hotel of Beloved Playa Mujeres and why it is one of the top All inclusive Mexican retreats.
For such a small hotel, this little hideaway is gaining some big attention. Having been named one of the top 25 places to stay in the world in 2022, and now gaining multiple recognitions for Mexico in 2023's Travelers Choice Best of the Best awards, this peaceful haven has set itself apart from other All Inclusive hotels and resorts and made a name for itself as the perfect place for couples.
In this article, we will examine just what it means to be a part of TripAdvisors Best of the Best awards and why so many guests seem to love this vacation hotel so much.
What do these awards mean?
Beloved Playa Mujeres has been awarded as one of the Top Hotels in Mexico in the Travelers' Choice Best of the Best 2023 recognitions. This year the same property was also noted in the highly esteemed categories of the top luxury hotels in Mexico and the best All Inclusive accommodations.
These awards are gathered from among 8 million listings of hotels and resorts on Tripadvisor. The winners of each category are chosen based on the reviews of guests who have stayed here. This means that rather than these recognitions being given by just another travel company, these awards are really based on guest experiences.
Now we are going to take a deeper look at why guests are rating their time in Beloved Playa Mujeres so highly.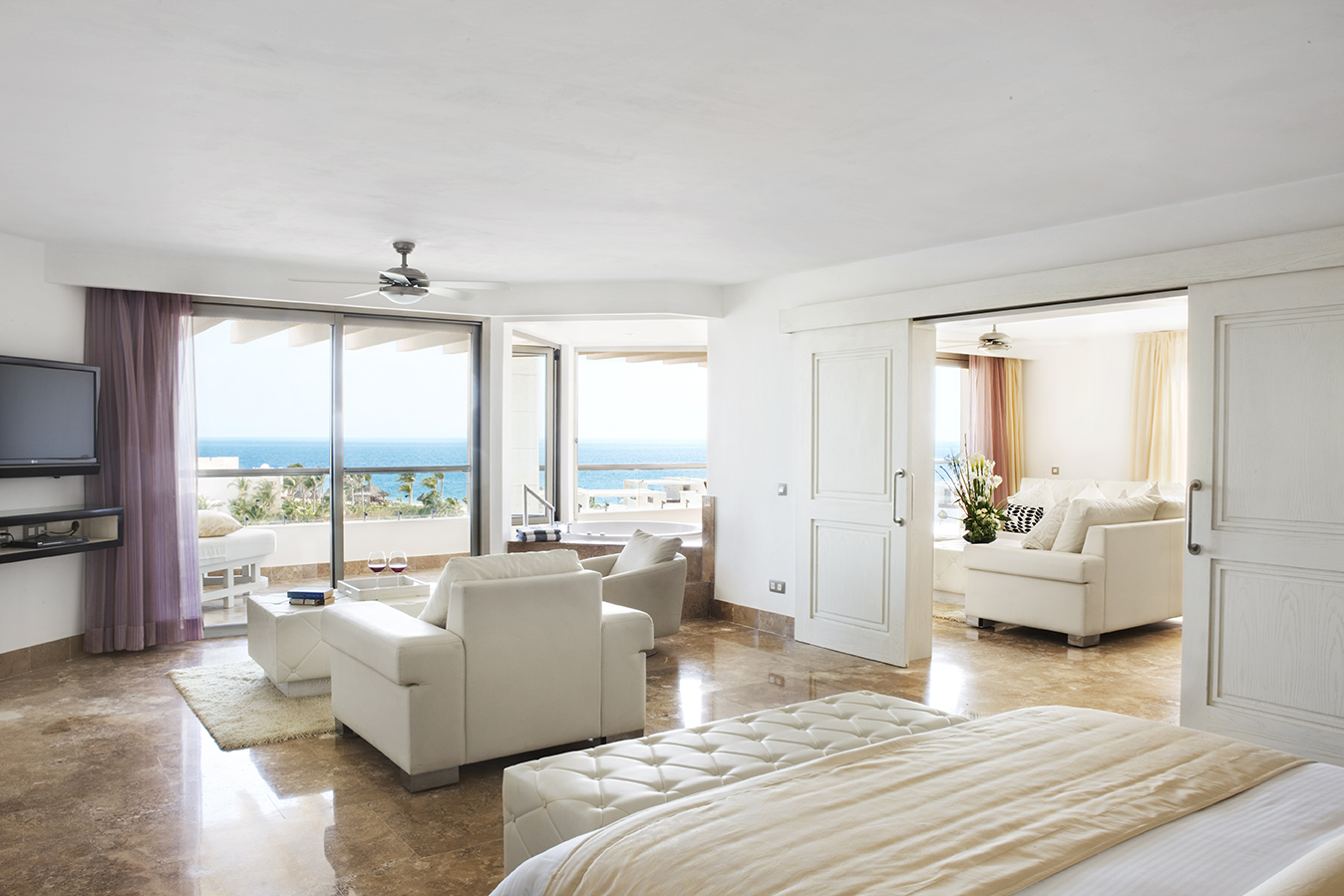 What guests love about this hotel
Whilst everyone has a unique experience during their stay in Beloved Playa Mujeres, there are a few things that stand out as repeated highlights of guests' vacations.
Spoil yourself with concierge services
The hotel concierge is usually just a service provided at the main lobby. Whilst this is included in Beloved Playa Mujeres and you can direct all your questions and requests to the reception area, there is also this same service on the beach. This allows you to have all your desires fulfilled no matter where you are.
Whether you would like to get some drinks on the beach or need tailored assistance regarding something else, all the staff are more than happy to attend to your needs and make you feel like no request is too large or too difficult.
All upgrades are included
Whilst larger properties have luxurious upgrades and members only inclusions, Beloved Playa Mujeres does not. This makes booking your suite nice and easy and leaves no room for jealous or envious feelings. No area is off limits, and no one is more important or more privileged than you.
Even better, rather than keeping the upgrades for a select few, Beloved Playa Mujeres makes sure to include all the most luxurious inclusions and benefits for every guest who comes to stay. Whether you book the smallest or largest suite, unhindered luxury will be at your fingertips.
Convenience and accessibility
Due largely to its size and design, Beloved Playa Mujeres is extremely convenient. With a very high ratio of staff to guests, you can avoid long queues for check ins or amenities and get prompt service and attention. This enhances your relaxation and it makes you feel that your satisfaction is uniquely important.
Because it is a small haven of luxury, it is also very easy to get around and you are always only a few steps away from the beach, the bar, and the the restaurants of your choice. No reservations are required for dining and everything seems to have been created for couples convenience.
Premium Cancun location
Many people who travel to Cancun end up in busy tourist districts like the Cancun Hotel Zone. Being surrounded by noisy vacationers, large groups, and rowdy children does not make for the best location. Beloved Playa Mujeres on the other hand is situated just outside of the main hotel areas in the double gated community of Playa Mujeres so that you are far enough away to enjoy tranquility but close enough to still have access to these amenities if you want a night out on the town.
It also is only footsteps away from the gorgeous sands of a Playa Mujeres beach and is a short boat ride from the tropical island of Isla Mujeres.
Wellness facilities and amenities
Beloved Hotels focuses on your wellbeing. This is made apparent throughout the amenities and services offered within the property. Whilst it can be seen through healthy activities and nutrient rich cuisine, it is a huge focal point in the world class facilities of Beloved Spa.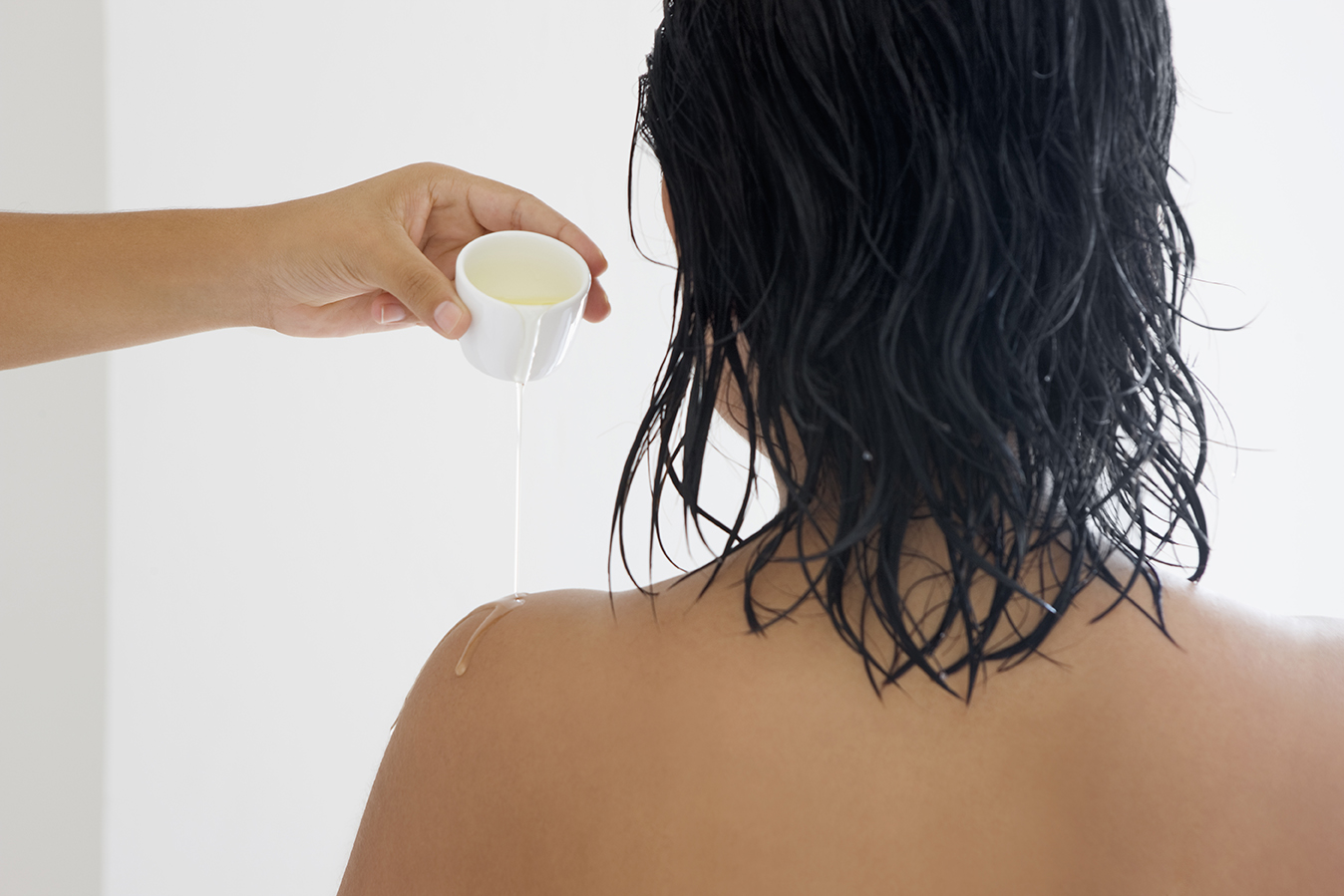 Here you can immerse yourself in the healing waters, rejuvenating treatments, and personalized massages. With a fantastic selection of renewing therapies, authentic rituals, and relaxing experiences, you can really make your own wellness journeys the center of your vacation.
Romantic and intimate moments
Beloved Playa Mujeres is for couples only. This is because it has been designed for a very selective niche. It has been catered to care and provide intimacy and romance for couples that want some time to pamper themselves and pay attention to their love.
From the ambiance of each restaurant to the layout of the suites and the way that the staff gives you both privacy and comfort, is all part of a carefully created plan to enhance your time together as a couple and give you the extraordinary romantic getaway that you have always wanted.
Every ounce of Beloved Playa Mujeres is about spending meaningful time with your beloved.
High standards in a tiny package
Large All Inclusive resorts have huge quantities of guests, immense amounts of activities, and more restaurants and bars than you can visit within a single stay. Beloved Playa Mujeres does not have the same size or quantity of selection. But this is a good thing.
Instead of catering to a wide variety of guests and giving big volumes of options, this quiet haven gives its attention to giving the best possible high end environment and the uppermost upscale quality in every detail. Though it still has a fair few things to do and restaurants and bars to enjoy, in comparison to large resorts, this small All Inclusive hotel is all about condensing all the best things for couples into a smaller and more intimate package.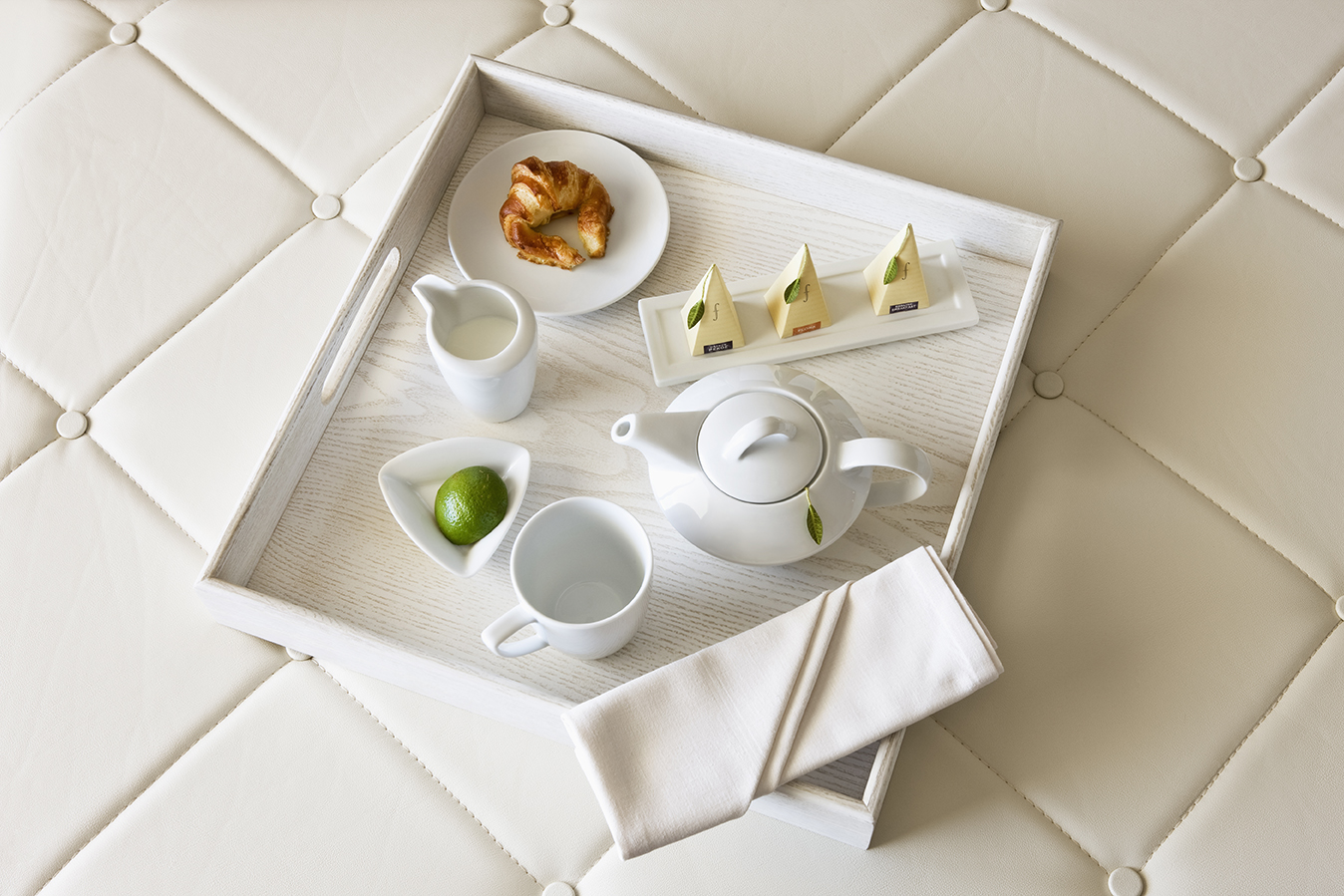 How do guests describe Beloved Playa Mujeres?
After asking guests how they would describe this romantic hotel in one word, these were some of the top results:
Luxurious

Relaxing

Breathtaking

Heaven

Amazing

Serene

Magical

Paradise

Perfection

Incredible

Unforgettable
Truly Beloved Playa Mujeres holds a special place in many couples' hearts and is a place to create Extraordinary Moments together. If you would like to visit, then make sure that you check out the monthly offers, and subscribe to the newsletter for some of the top deals and discounts.
---
Tags: Beloved Hotels news and updates, Beloved Playa Mujeres
Other Articles you may like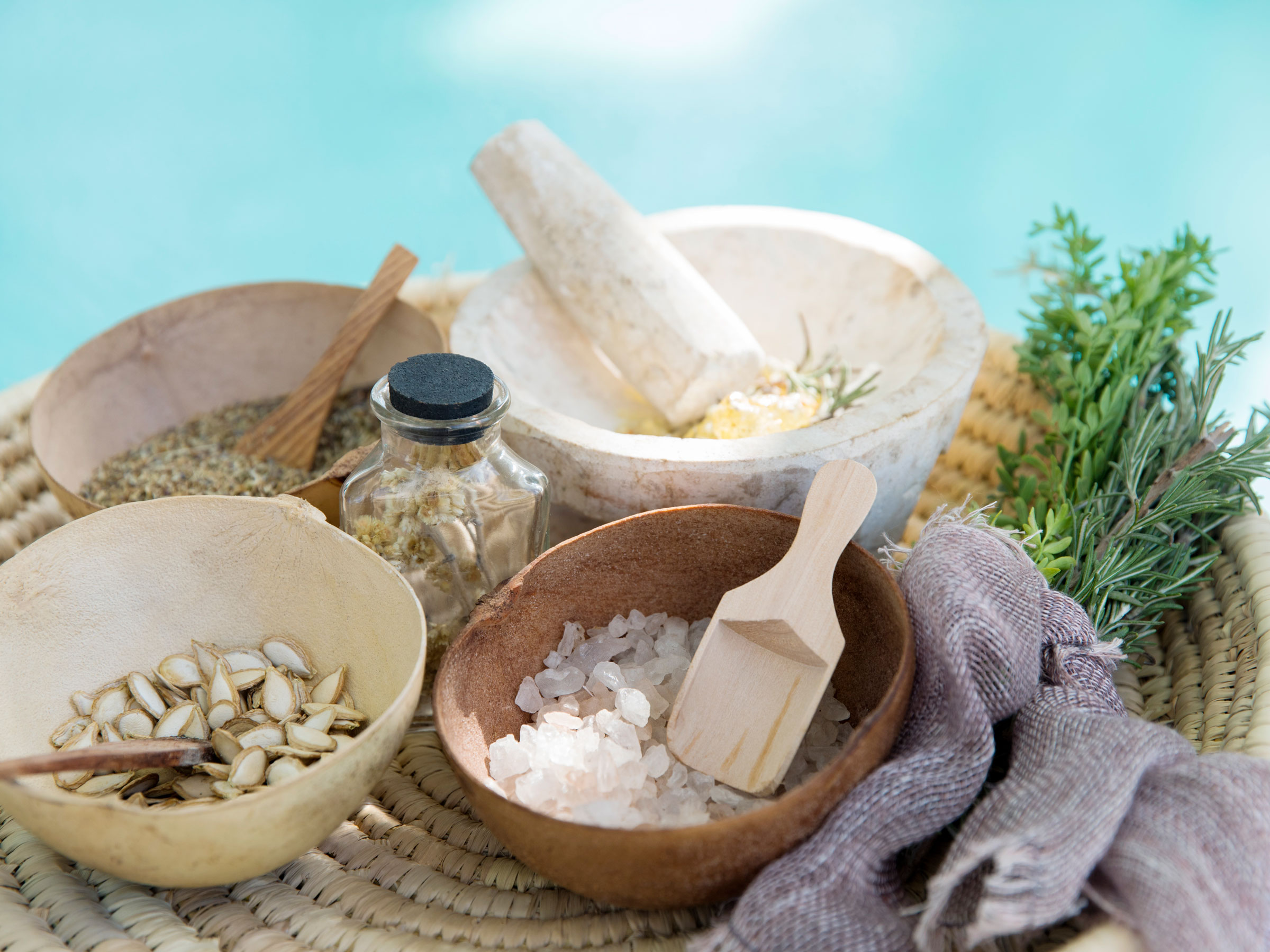 6 Spa Treatments You Should Try For The Best Luxury Resort Vacation
Check out some of the best spa treatments and rituals for couples to enjoy in their All Inclusive vacation in Playa Mujeres.
Read more